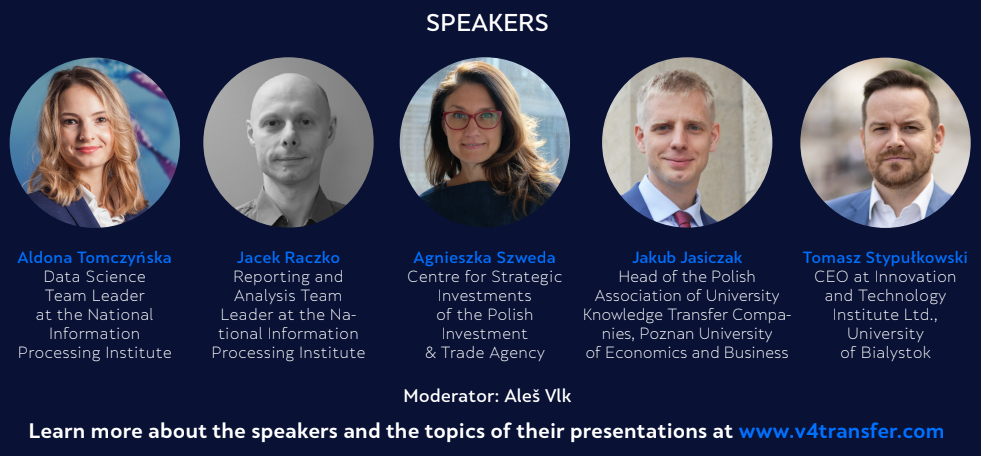 TECHNOLOGY TRANSFER AND INNOVATIONS IN POLAND
Categories

News

Date

January 11, 2022
Technology Transfer and innovations in Poland
This webinar will take place on Tuesday, 18 January 2022, 3-5pm CET
Who are the main actors in the R&D and innovation landscape in Poland? Which are the key sectors with the highest potential for the valorisation of R&D results? How is technology transfer in Poland organized and what does its supporting ecosystem look like?
During the virtual event, we will present success stories of tech transfer cases that have emerged from the Polish innovation landscape. We will present examples of how universities can set up their own companies to commercialize their R&D results. Finally, we will discuss the main obstacles and barriers to technology transfer and entrepreneurial culture.
The webinar will provide an opportunity to connect with a vibrant networking community of academics, tech transfer professionals, entrepreneurs, policymakers and investors from six countries in the region of Central and Eastern Europe. This webinar is the first from a series of virtual gatherings which are going to present technology transfer and innovations in different CEE countries.
The project is co-financed by the Governments of Czechia, Hungary, Poland and Slovakia through Visegrad Grants from International Visegrad Fund. The mission of the fund is to advance ideas for sustainable regional cooperation in Central Europe.
Learn more about the speakers and the topics of their presentations at https://www.v4transfer.com/#currentWebinar
To attend the webinar please register at https://www.v4transfer.com/#register-on-event
This webinar takes place as part of the Network4Growth project funded by the International Visegrad Fund.