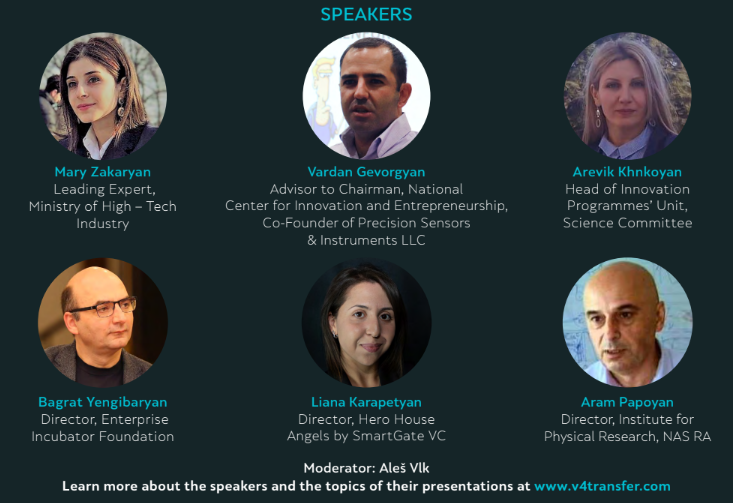 Technology transfer and innovations in Armenia
Categories

News

Date

May 6, 2022
Technology transfer and innovations in Armenia
This webinar will take place on Tuesday, 10 May 2022, 3-5 pm CET/ 5-7 pm GET, AMT.
Join us to explore Armenian Innovation landscape and to dig in deeper into what makes this evolving ecosystem work.
How does research boost the innovation power of Armenia?

What actions would further strengthen the innovation ecosystem in Armenia?
Learn more about the speakers and the topics of their presentations at https://www.v4transfer.com/#currentWebinar
To attend the webinar please register at https://www.v4transfer.com/#register-on-event
This webinar takes place as part of the Network4Growth project funded by the International Visegrad Fund.