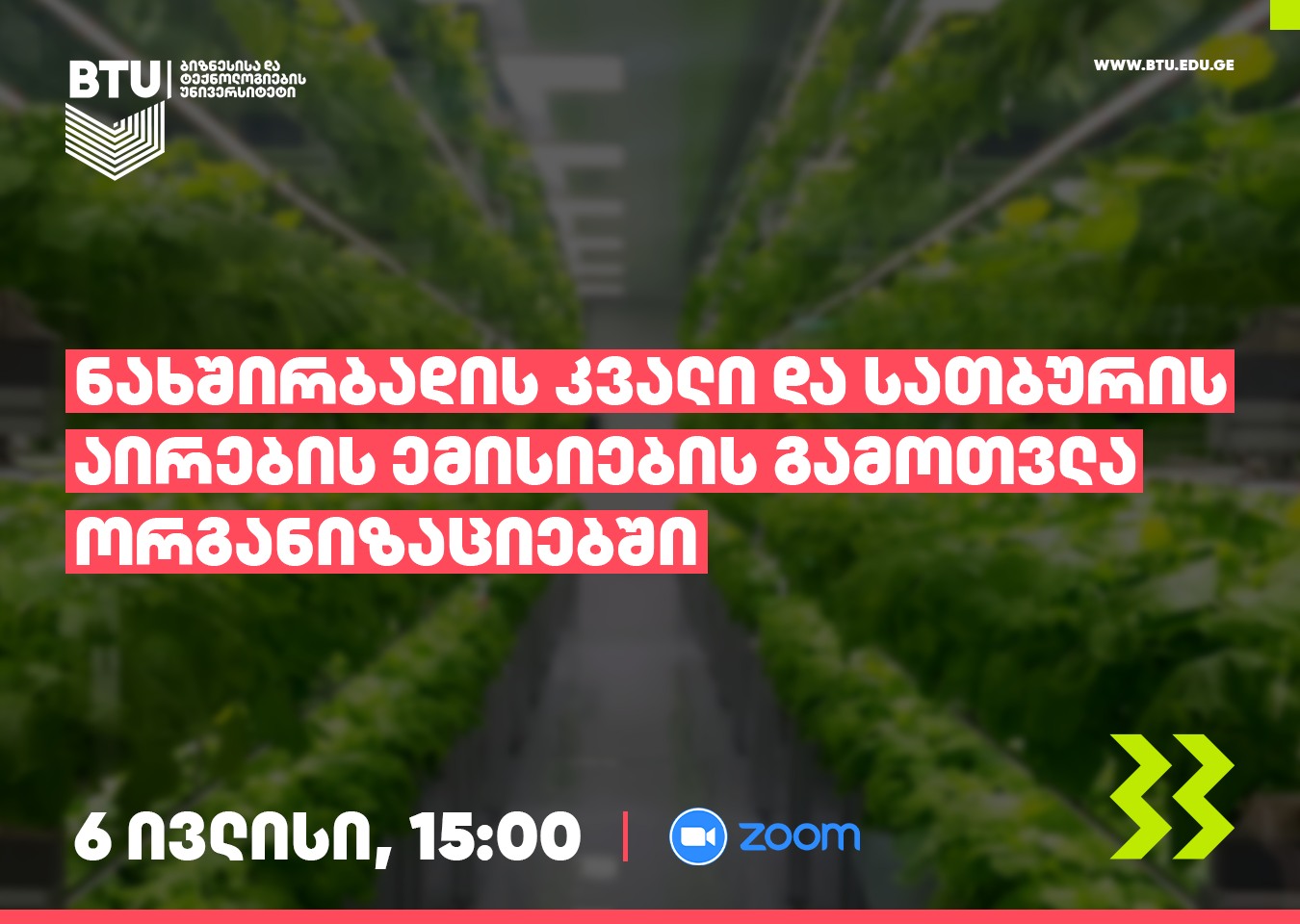 Public online training as part of BTU's Sustainability Lab
Categories

News

Date

June 29, 2023
Public online training as part of BTU's Sustainability Lab.
Name of the training: "Calculation of carbon footprint and greenhouse gas emissions in organizations".
Main issues of training:
Climate change and carbon footprint;
How to calculate greenhouse gas emissions in companies?
Legal requirements and regulations;
Carbon footprint reduction methods;
Development of a plan to reduce greenhouse gas emissions and others.
As a result of the training, the participants will be able to calculate the greenhouse gas emissions resulting from the activities of their existing or future companies and develop a plan to reduce the carbon footprint.
Date: July 6
Time: 15:00
To attend the training and get more information, fill out the registration form: https://forms.gle/DTFC34h4v8Vwipef6