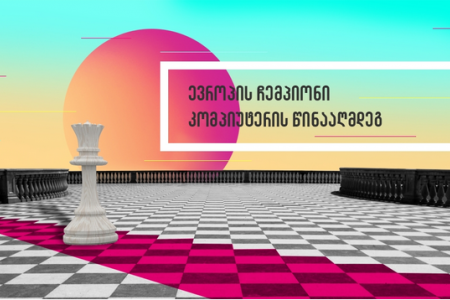 Chess: Europe Champion Vs. Computer
Categories

News

Date

June 28, 2017
May 13, 12:00 – Chess: Europe Champion Vs. Computer.
Europe champion Nana Dzagnidze will hold the match against HP Slice small computer in Business and Technology University.
The university and HP inc. becomes partner of Georgian Chess Federation and will jointly provide the National Chess Team with the necessary technologies for preparation.
The game will be attended by Georgian Chess Federation, active, veteran and beginner chess players.
Softline and Business and Technology university will award women chess players with the personal computers.
Nana Dzagnidze finished the match draw with Natalia Pogonina and won the championship in the 11th round of the 18th European Championship held in Riga, Latvia, in April 2017.
According to the Ministry of Sports and Youth Affairs, Nana Dzagnidze is the first Georgian woman who became champion of Europe.