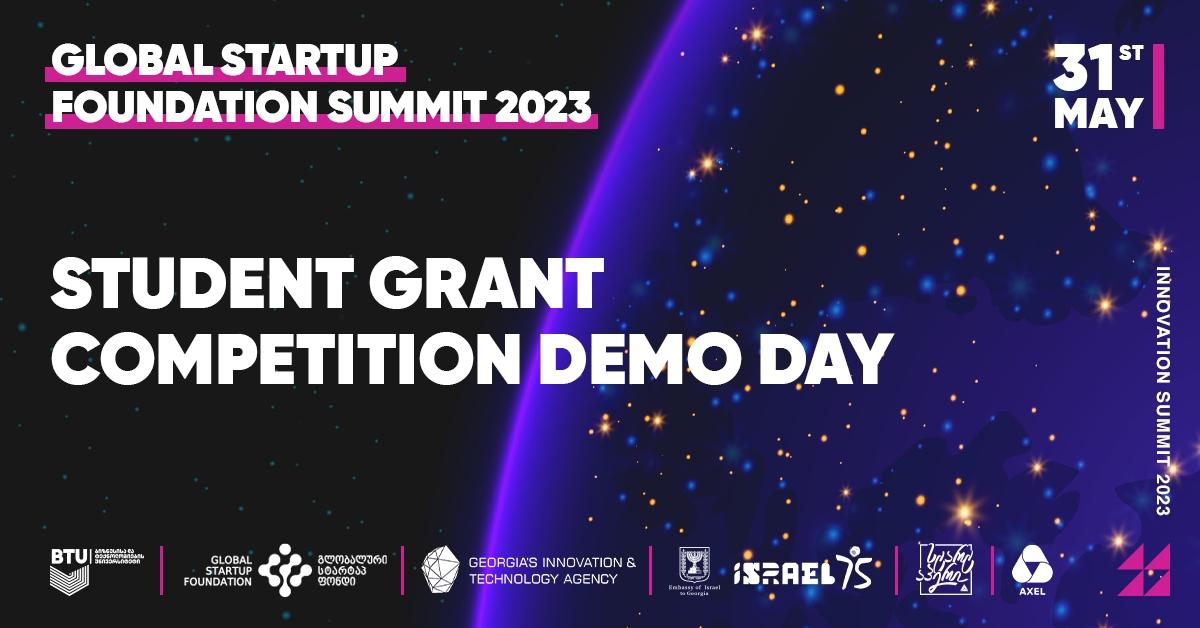 Annual summit of global start-up fund
Categories

News

Date

May 15, 2023
The annual summit of the Global Start-up Fund will be held for start-ups, international technology companies, angel investors, and organizations interested in the field of innovation,
On May 31, the summit will combine a start-up competition, a presentation of a bestseller book on venture deals, a panel discussion, and a keynote speech by a guest who came to
Georgia specifically for the said summit.
Hila Ovil-Brenner is an invited guest of the summit, named among the 100 most influential investors in Israel, is a serial entrepreneur, founder of more than 70 start-ups, and former Head
and mentor of Israel's leading accelerator, Textar. The most advanced, innovative, and fast-growing start-ups of the country have already been selected to meet Brenner and present the
start-ups. Investors from international venture funds will also attend the pitching session. The meeting with angel investors is a closed part of the event, the purpose of which is to increase
access to finances, the prospect of international commercialization, and the possibility of establishing new connections for start-ups based in Georgia.
The final of the student start-up competition will also be held at the summit, where the winner will receive 5,000 GEL as advance funding. All student start-ups of BTU programs
that pass the selection stage and preparatory boot camp will participate in the competition. To determine the winning start-up, the commission consists of with the following partner
organizations: TBC, Axel, and Georgian Innovation and Technology Agency.
At the end of the summit, the presentation of the Georgian edition of the world bestseller book "Venture Deals". which was translated and published by the initiative and funding of
BTU will be held. The book demonstrates the complexities of start-ups and entrepreneurship in the present dynamic, economic environment and teaches technology company strategies of the
relationship with investors.
The Global Start-Up Fund is the first international start-up fund in Georgia, which was created by the Business and Technology University on the territory of Silicon Valley Tbilisi
and aims to support innovative start-ups in the country in the process of sustainable development on global markets. With the participation of local and international investors,
Global Start-up Fund organizes annually a meeting with the country's leading start-ups to discuss their further funding and partnership prospects. The Fund organizes pitching days for
start-ups and face-to-face meetings with investors, closed investor events, master classes from the world's advanced start-up ecosystems, sharing of international expertise, meetings
with the Georgian Innovation and Technology Agency, financial institutions, etc. Funding of more than 1 million GEL was raised among start-ups by the Global Start-up Fund.
Event Agenda