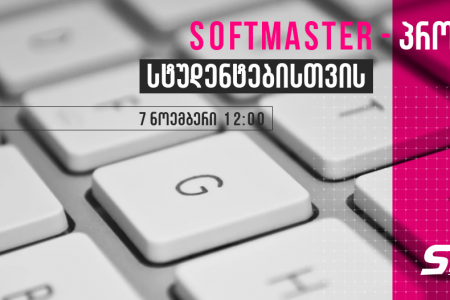 Student learning program – Softmaster Trade
Categories

News

Date

November 3, 2017
Softmaster SMT – the development and alternative study program for students, series of workshops and employment.
Business Administration – 20 selected students of finance and management programs will pass the special course offered by the company.
Additional details will be shared on the event that will be held on November 7, at 12:00, Silicon Valley in Tbilisi's work space.
SMT (Softmaster Trade) has been using the latest technologies and trends since 2002in Georgia, Armenia and Azerbaijan to promote the competitive advantage of business.
Using products from Datalogic, Zebra, Honeywell, Tyco and other leading innovator companies, SMT provides individual business processes and resource-oriented solutions for SMEs, that make them more flexible, accurate and profitable.