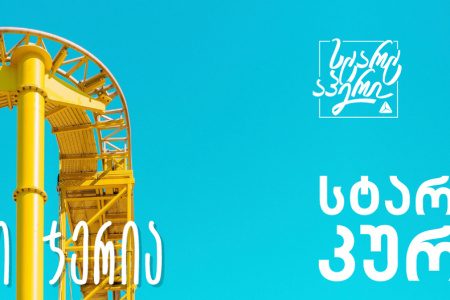 Startup course – Startuper
Categories

News

Date

March 12, 2018
TBC Bank's "Startuper" offers unique opportunity to students of the Business and Technology University to get base theoretical and practical knowledge for starting their own business.
The first startup course was introduced as a result of cooperation with the Business and Technology University. The pilot course, which will start in March and last for 3 months, will be available for students of the Business and Technology University (BTU).
Within the framework of the program, students will attend sessions of various topics that combine the full phase of the startup development stages – from the birth of the idea to the successful business. During the course, students will have the opportunity to meet successful people, get advice / recommendations from them and attend inspirational talks around the startup theme.
At the end of the course, students will prepare presentations about startup ideas, and the winner team will travel to Startup Safari's one of the international startup events.
"Startuper" is a program of "TBC Bank" aiming to create more successful startups in the country. On the one hand, "TBC" promotes business development in Georgia and in general. popularization of doing business, and on the other hand, the bank is investing in the future. The program is a part of TBC's corporate social responsibility that contributes in improving the startup environment of the country.