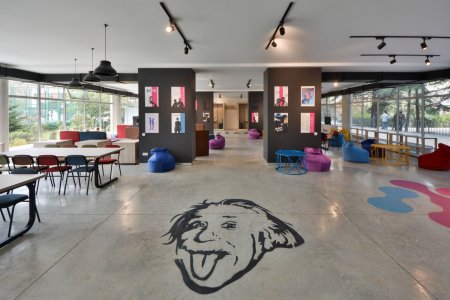 Silicon Valley Tbilisi Workspace
Silicon Valley Tbilisi workspace – for startups, small and medium-sized businesses – is staffed with business trainers, consultants and mentors.
Throughout the year, students have the opportunity to work in the Silicon Valley Tbilisi workspace – in a variety of directions. Public lectures, trainings, events, Startup Demo Day, BootCamp, workshops, hackathons, presentations are held in the space throughout the year.
Startup Demo Day is held at the Business and Technology University at the end of each semester. Students present the best startup ideas to all interested parties.