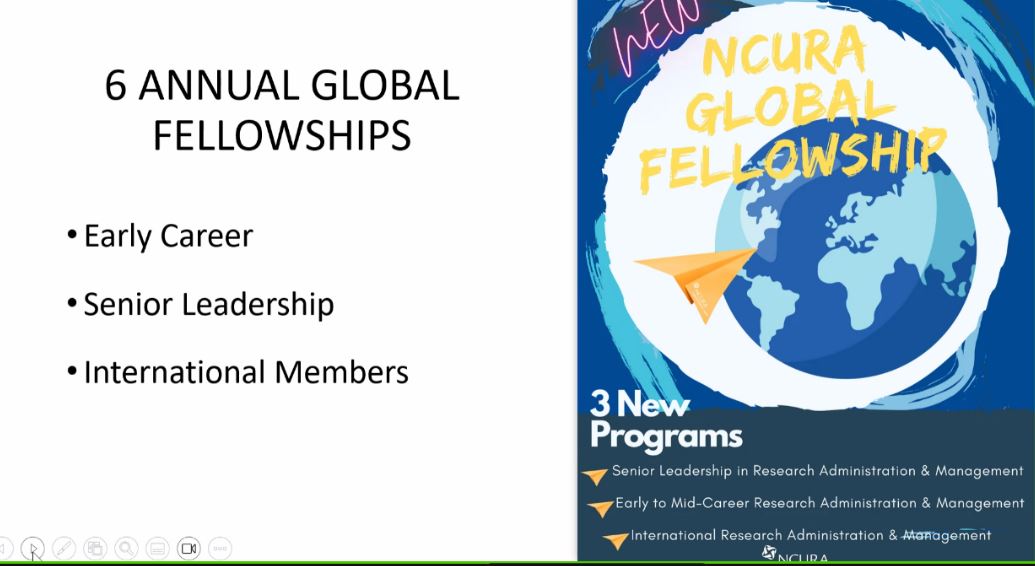 Proposal Writing Workshop at BTU
Categories

News

Date

November 16, 2023
Business and Technology University organized another much needed workshop as part of the NCURA South Caucasus and Ukraine Initiative. On November 13, pre-registered researchers, academic staff and university administrators had an opportunity to hear from the world leading institutions and professionals in academic proposal writing and award winning. Online workshop was moderated and delivered by the Director of NCURA's Global Initiatives, Ms. Claire Chen and the valuable experience of King's College London was shared by the Director of Research Development: Arts & Sciences Dr. Camilla Darling. 
In her presentation, Dr. Camilla Darling concentrated on – where an applicant gets information on funding schemes, how to put ideas into practice in competitive funding environment.   'What wins award? – Great ideas translated into great science. In addition to a great idea, you need to pay attention to a time that it will take, you need to be able to plan your research and you need to have partners and collaborators who are appropriate. Give yourself time to make sure that all those things are in place'.  Dr. Camilla Darling shared the guiding questions leading to the solid place with the emerging grant application. She has also listed part of the questions that can slow the process down (such as complex budget, complicated costing methodologies, ensuring ethical frameworks etc.), what are the check and balance mechanisms for university system etc. 
By the begging of her session, Ms. Claire Chen provided a brief overview of the US funding landscape. She has highlighted the importance of understanding the terms and conditions in different funders 'There must be a capacity in the institution to receive funding from the US institution.'' 
Ms. Chen presented NCURA Global Fellowship Program that facilitates global research collaboration and enables sharing of best practices between countries and institutions. The special edition/ publication on US funding Opportunities for International Research Collaboration was also presented – to look over US funding agencies and private foundations to support international research (giving information on how much each of the funder will grant, type of the grant, how to apply and organization charts).  In addition, workshop participants learned about useful terminology and abbreviations to navigate through the US funding landscape. 
This online event was attended by researchers and administrators from South Caucasus and Ukraine. It was followed by Q&A session and exchange of useful resources.  
NCURA's South Caucasus and Ukraine initiative is supported by the University Capacity Building Program (UCBP). The goal of the initiative is to strengthen the dialogue and partnership between the academic institutions of the South Caucasus region and Ukraine, to share knowledge and resources, to strengthen the scientific research potential and to share the best practices of the higher educational institutions and research institutes of the USA.