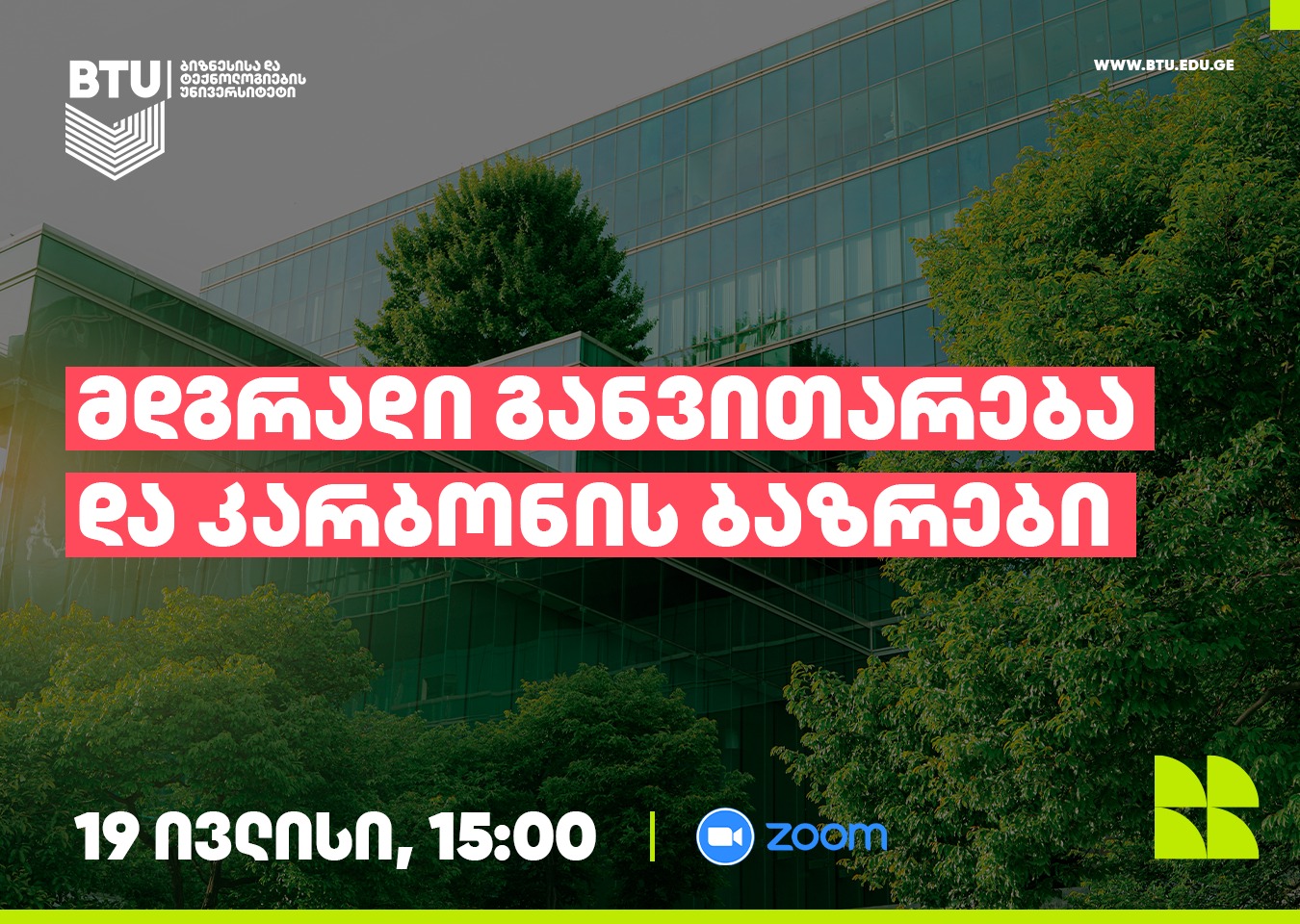 As part of the BTU Sustainability Lab, a public online training session will be held
Categories

News

Date

July 12, 2023
As part of the BTU Sustainability Lab, a public online training session will be held.
Training title: "Sustainable development and carbon markets."
The following issues will be reviewed at the training:
The essence of sustainable development and its impact on the climate;
The impact of climate on the development of businesses;
Sustainable Finance and Carbon Markets;
Sustainable finance in Georgia;
ESG principles and its role in the process of business development;
The essence of decarbonization and more.
Date and time: July 19, 15:00; Speaker: Oto Anthia – Green Economy Expert of the Council of Investors.
To attend the training and get detailed information, fill out the registration form: https://forms.gle/esZRGVQzEL99Z3qh9