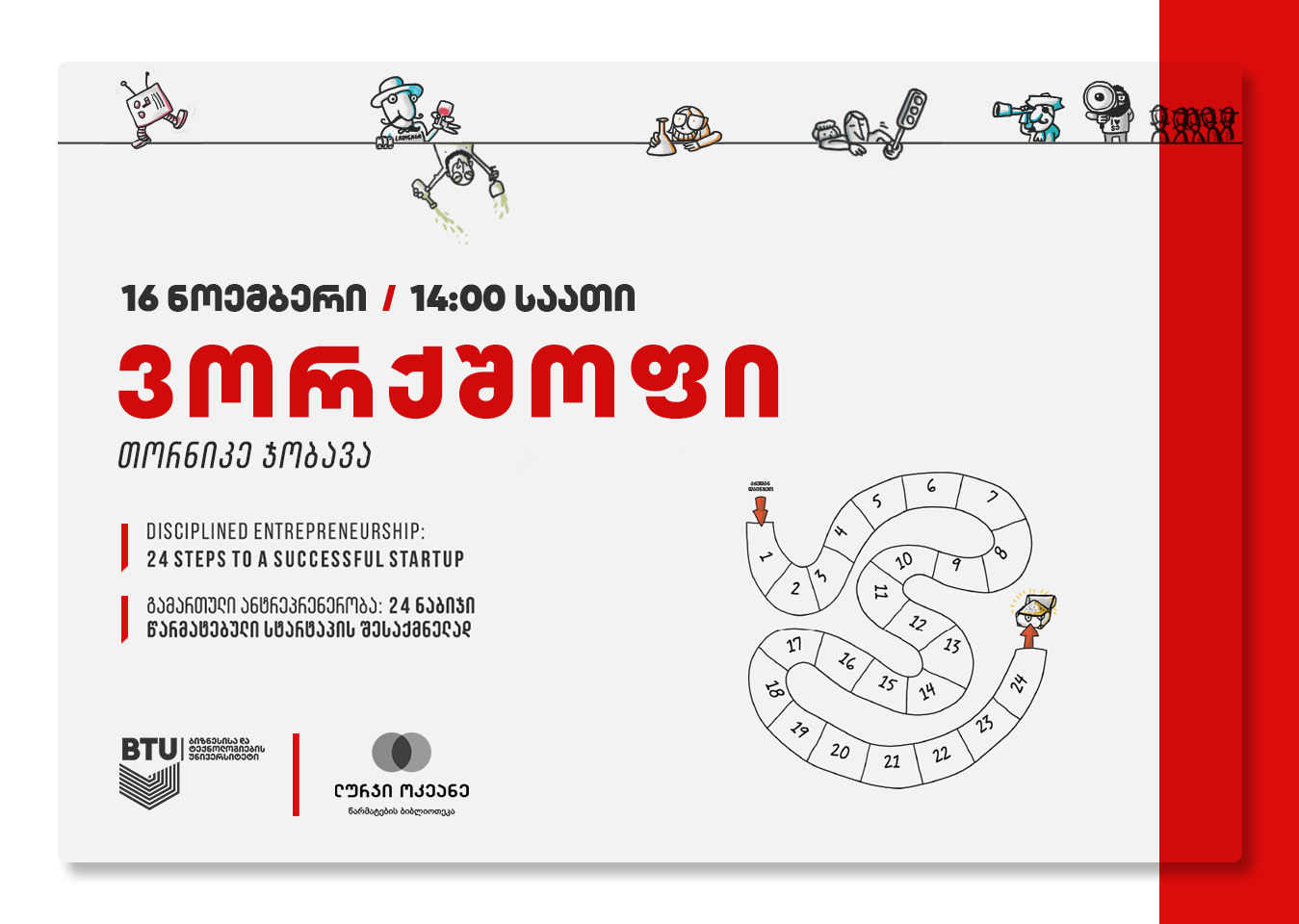 The MIT professor Bill Aulete's best-selling book – "24 Steps to a Successful Startup" was translated into Georgian by BTU
Categories

News

Date

November 15, 2022
In collaboration with the BTU Entrepreneurship Center and the Library Service, a workshop titled "Successful Entrepreneurship: 24 Steps to Create a Successful Startup" will conduct on November 16 at 2:00 p.m.
Speaker: Tornike Jobava, lecturer of an entrepreneurship course at BTU; GITA Digital Project Manager
Registration for the workshop is currently open at this link: https://forms.gle/x8VjqZTfRsP5uckTA.
You may buy the book at Entrepreneur Shop: bit.ly/3hDbbQw.
https://bit.ly/3DYwx2C/ Byblos
The book was translated in cooperation with "Palitra L", as part of the US Book Translation Program.