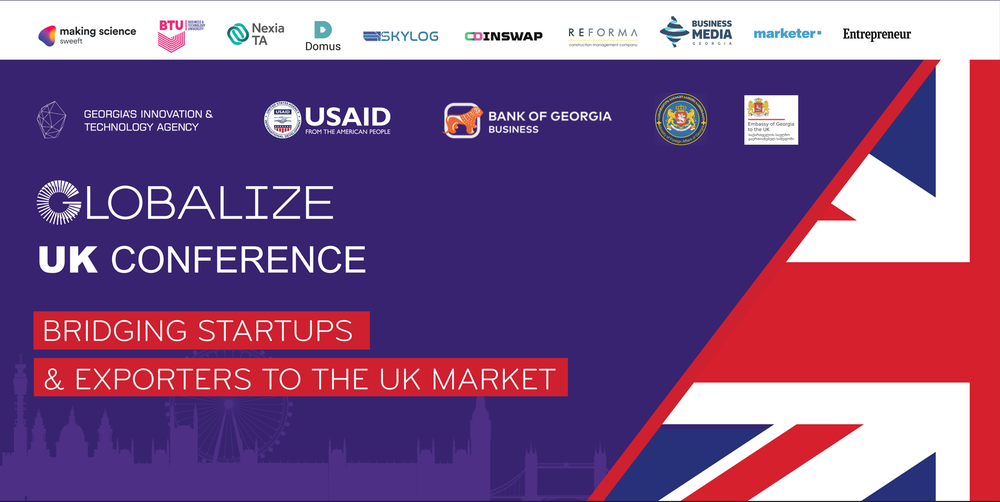 With BTU's assistance, Globalize will host a conference in London that will bring together startups, entrepreneurs, people from the Georgian diaspora who work in Britain, investors, members of the local tech scene, and trade and commercial organizations.
Categories

News

Date

November 15, 2022
As a result of BTU's cooperation, one of the conference speakers is Dr. Fabio Goncalves de Oliveira, a lecturer on entrepreneurship and innovation with 25 years of experience. Henley Business School is a partner of the BTU Entrepreneurship Center.
Salome Zurabishvili, the president of Georgia, will launch the conference, which will take place on November 18 in London.
The conference will assist Georgian businesses in making crucial connections and, in the future, support their growth on the British and global markets.
Visit the following link for more information:
https://www.entrepreneur.com/ka/siakhleebi-da-tendentsiebi/globalize-is-londonis/438965?fbclid=IwAR2YAUz05GEWz7seI90fd—rtvylfl2qljtidXswbCaPvO8L yibMmG4uqk