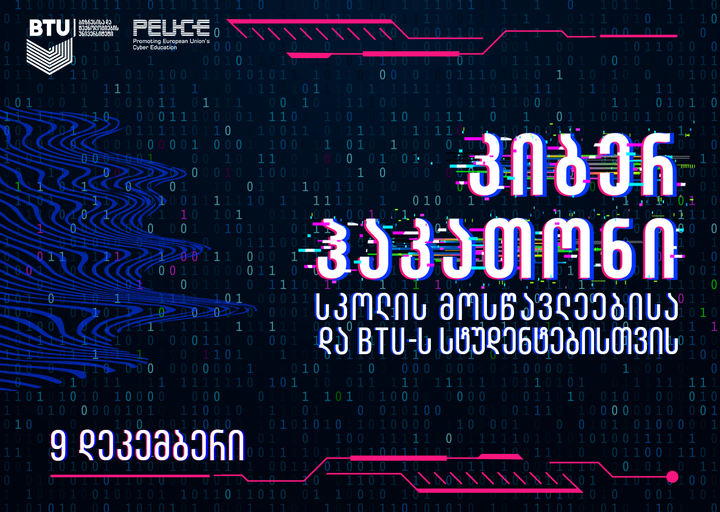 Cyber hackathon for schoolchildren and students of BTU.
Categories

News

Date

December 8, 2021
As part of the hackathon, participants will work in groups to raise awareness of cybersecurity and create an appropriate educational platform. Through the platform, stakeholders will learn about the EU's experience and approaches, which is responding to these challenges with different standards. Projects created within the framework of the hackathon, among other criteria, will be judged by the degree of innovation and interactivity.
The composition of the groups will be formed in a mixed way, with the involvement of the hackathon moderators.
The cyber hackathon will take place within the framework of Jean Monnet's EU-funded project "Supporting Cybersecurity Education in the EU" (PEU-C-E). The aim of the project is to exchange and raise awareness of European best practices and experiences among students, students, teachers, parents, professors, decision-makers and vulnerable groups in the areas of safe Internet, cyber hygiene and cybernetics.
Date: December 9 (10:00 – 20:00)
Place: Business and Technology University, I. Chavchavadze Avenue N8