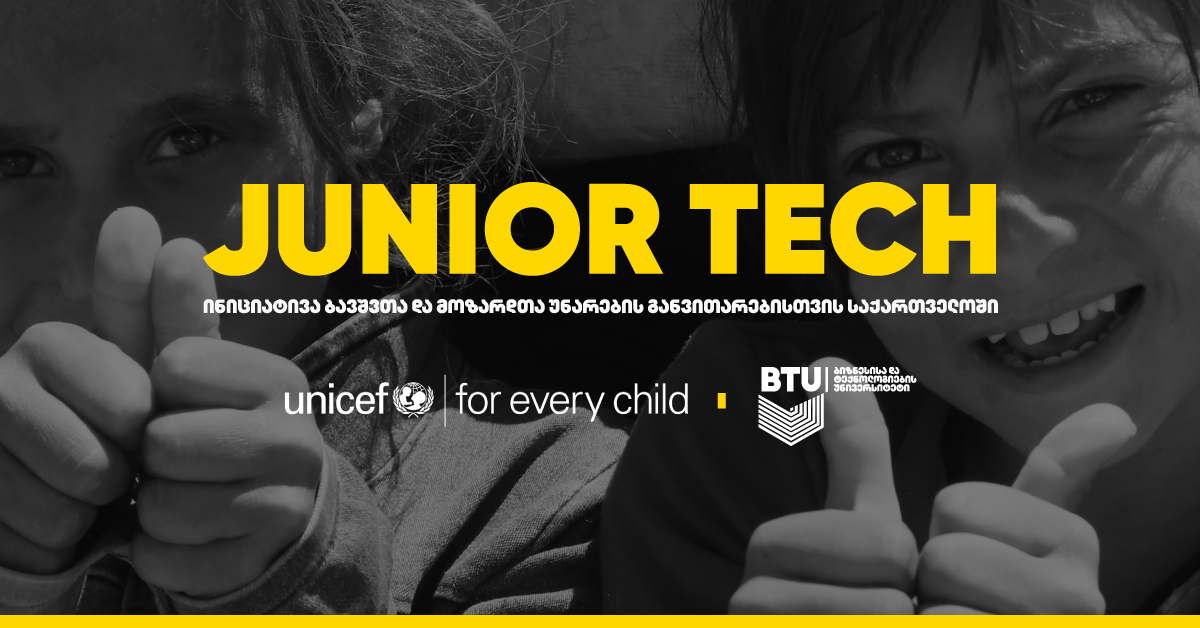 Junior Tech – Child Development Initiative
Categories

News

Date

May 23, 2023
A new project Junior Tech in collaboration with Business and Technology University and Unicef begins.
Within the project, 100 children living in Georgia will be trained in terms of technology.  Selected learning modules include:
 Basic course in digital literacy;
 Cyber hygiene and internet safety;
 Principles of digital technologies;
 Graphic design;
 Social media marketing;
 Tech. English.
Within the framework of the initiative, the target audience is socially vulnerable children, children with disabilities, children under state care; children involved in diversion and mediation programs.
The project duration is eight months and implies the training of 100 beneficiaries in Tbilisi and Batumi.
Local and international companies that fully fund the engagement of beneficiaries are involved in the project.