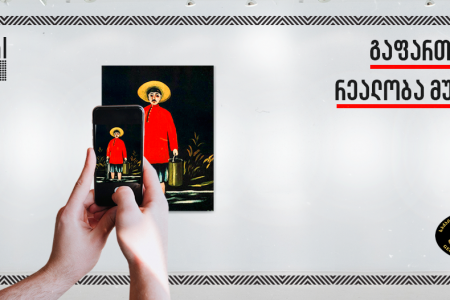 StartUp AREAL – Augmented Reality
Categories

News

Date

October 16, 2017
Georgian National Museum starts cooperation with the startup of students of the Business and Technology University.
Application "AReal" envisages virtual integration of art works. Application was created by Georgian National Museum and student of the Business and Technology University with the cooperation with company "AReal".
At the first stage, virtual-informative application was created for 18 works of Niko Pirosmanashvili, that are stored in Georgian National Museum. Application include audio and video records that will be available for museum visitors.
In the next stages of the project, the application will also be available for the various exhibitions of Georgian National Museum.
Concept of the virtual museum will also be presented at the event. Specialists of the business and Technology University were working on development of the virtual museum.