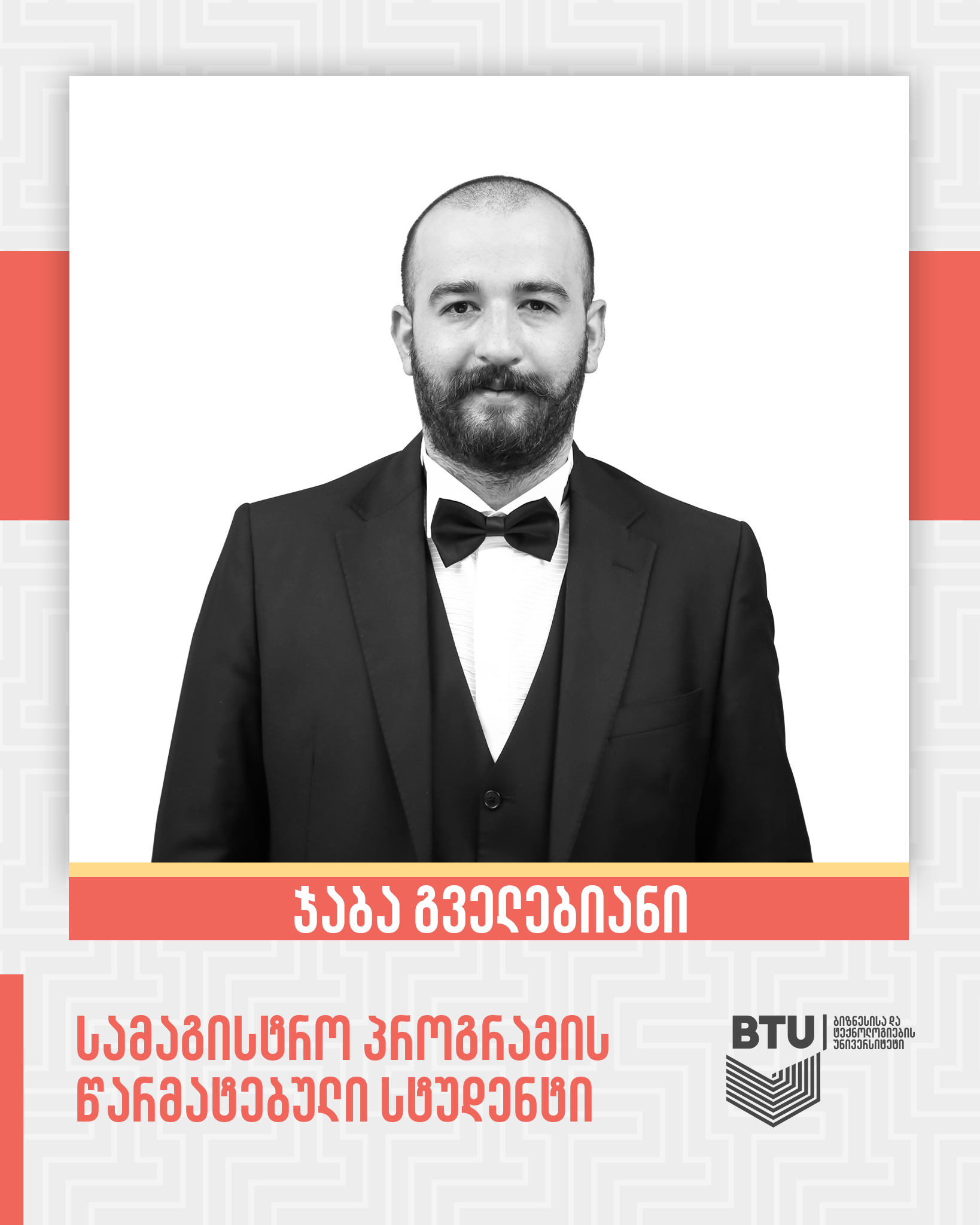 Meet JabaGvelebiani
Graduate student at the University of Business and Technology.
Head of KPMG Georgia Legal Department.
KPMG is an international company with legal services operating in 80 countries around the world. Under his leadership, the company began to implement full legal practices in the country, which include: customer representation services in court, the provision of immigration services and assistance to clients in the implementation of large merger-acquisition transactions.
As a result, KPMG offers clients a sustainable and growing portfolio in the Georgian market, which is a key prerequisite for sustainable business development.
Has been an invited lecturer for 5 years, teaching international business and arbitration law to students at various levels.
He is involved in civic activism in the field of legal education and professional standards development and holds the position of a member of the Board of Directors of the Georgian Arbitrators Association (GGA) and the position of Director of the Arbitration Initiative – Georgia (AIG).