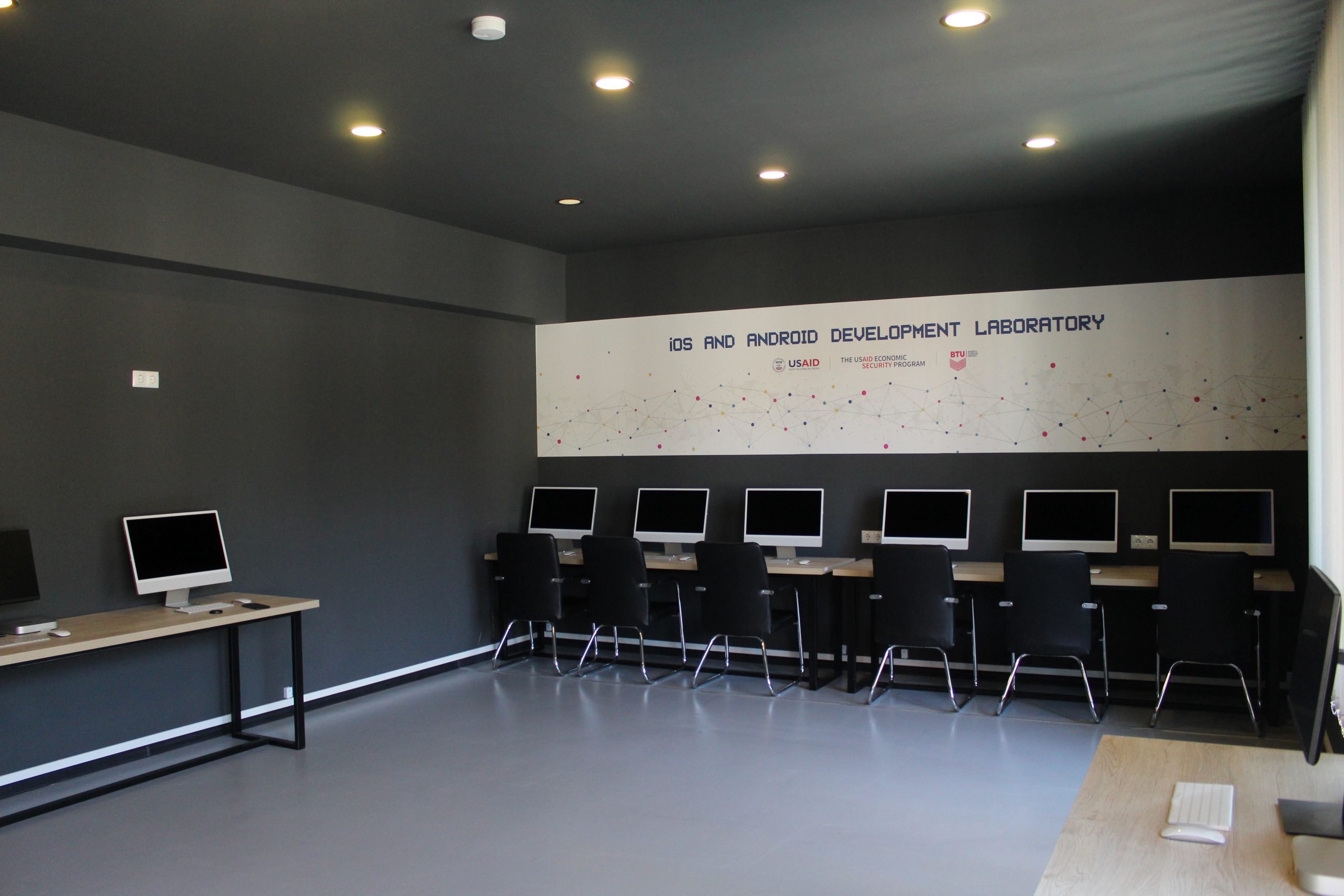 iOS/Android Lab
Categories

Labs

Date

September 3, 2021
BTU allows students, lecturers, startups, and beneficiaries to use the university's fully equipped iOS/Android Lab space, which opened with the support of the USAID Georgia economy Security Program.
6-month free training courses in iOS and Android were carried out in the lab, including theoretical and practical training and, if desired, international certification in the relevant direction (iOS/Android).
The aim of the courses is to teach participants new technologies and facilitate their approximation to the digital world in the direction of Mobile App Development.
After completion of the retraining, beneficiaries completed technical tasks prepared by partner tech companies: TBC, Noxtton.
After the tech tasks, the beneficiaries passed international certification.
10/10 of the beneficiaries trained in iOS are internationally certified by App Development Swift Associate, which confirms that the beneficiary knows Swift, Xcode, and application development tools.
The mentioned Techlab helps students, professors, and startups to implement innovative projects at BTU.

BTU IOS/ANDROID LAB initiatives:

Schoolchildren learned the fundamentals of Swift programming through the Coding Program for Kids, a game with playable characters and interactive puzzles.


Within the iOS/Android Development Lab framework, 48 beneficiaries underwent a 6-month intensive training course in iOS and Android Development directions.  10 trained beneficiaries applied for the international certification exam, and all ten obtained the internationally recognized certificate of App Development with Swift Associate.