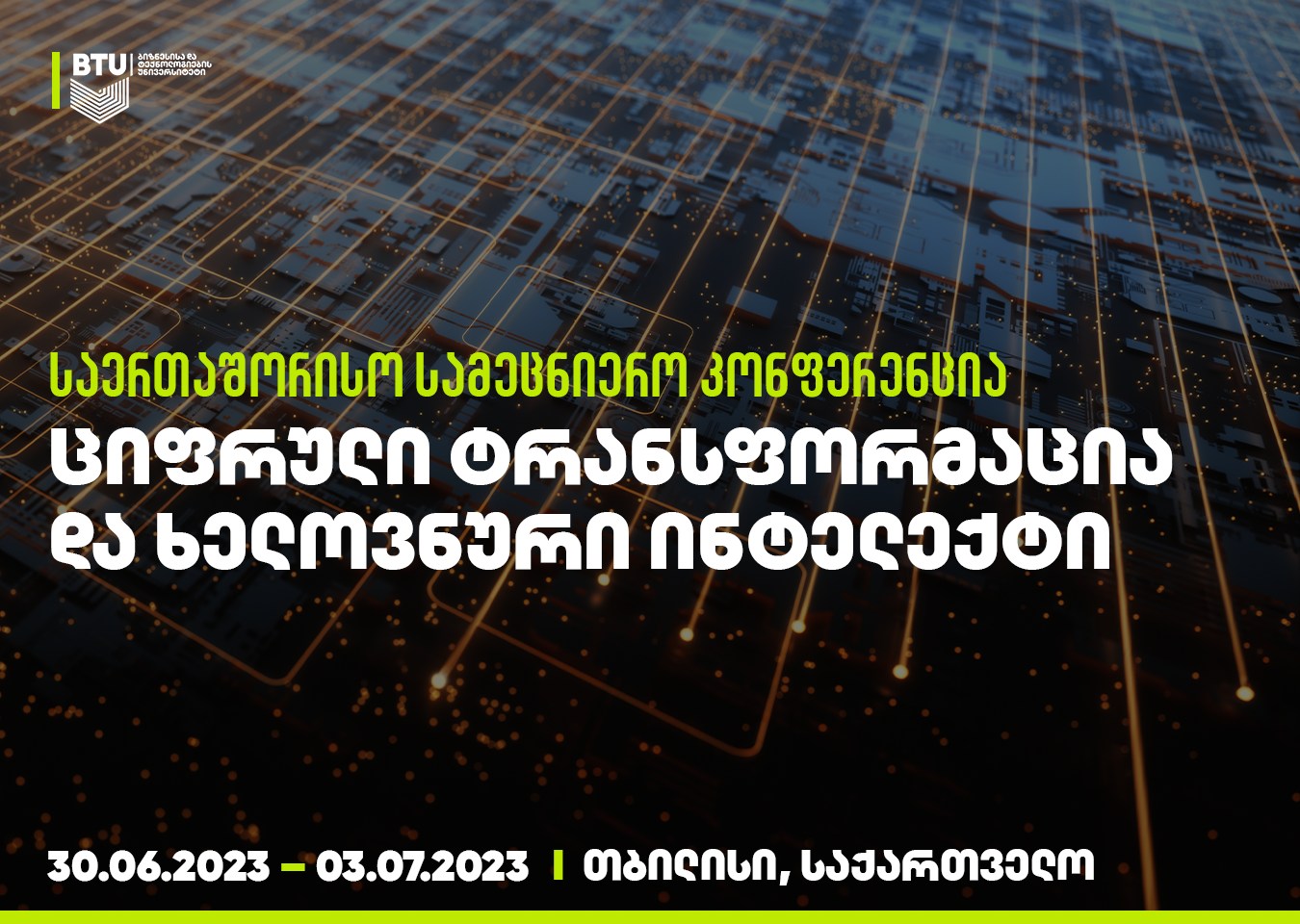 International conference – "Digital Transformation and Artificial Intelligence"
Categories

News

Date

June 27, 2023
With the organization of BTU and the support of European and US universities, the international conference "Digital Transformation and Artificial Intelligence" will be held from June 30 to July 3.
The topic of the conference refers to the scientific analysis of the opportunities and challenges of using artificial intelligence in the era of digital transformation.
The official partner of the event is: European Marketing and Management Association (EUMMAS).
To attend the conference, fill out the registration form: https://forms.gle/PV5vuyXfho8wcZ3aA