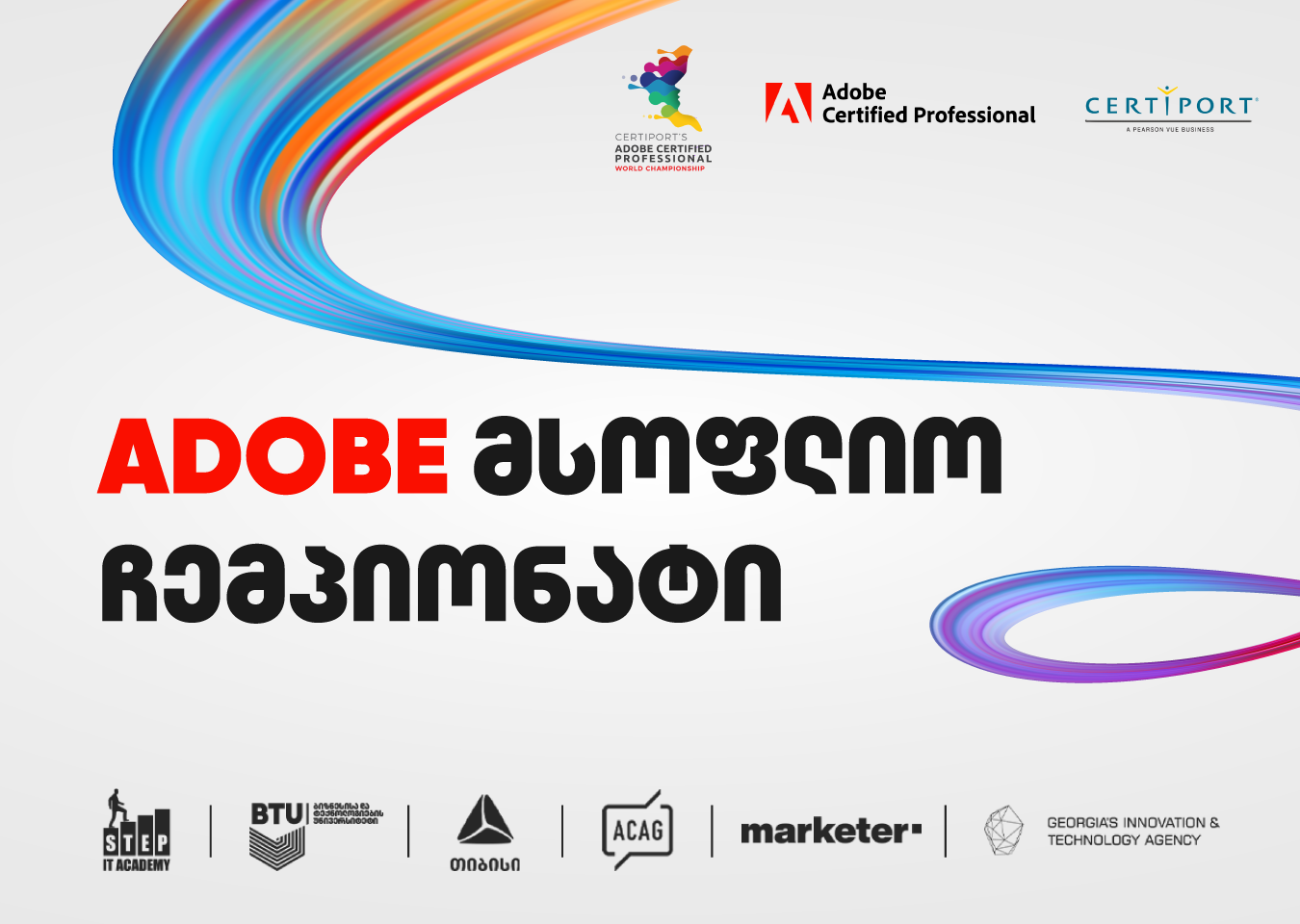 How do I participate in the Adobe World Championship?
Categories

News

Date

April 25, 2023
You can sign up for certification at creathon.ge if you are between the ages of 13 and 23 and are skilled in Adobe Illustrator and/or Photoshop. You'll receive a global Adobe Illustrator and/or Adobe Photoshop certificate and will be immediately included into the regional competition.
The regional victors will receive full funding to travel to the Adobe World Championship in Florida in July 2023.
Significant dates:
Stage I is May 7, which is also the final day to register for certification; Stage II is June 3/4, which is a regional championship/creathon; and Stage III is July 29, which is the World Championship.
https://creathon.ge/#ACAWC #AdobeChampionship #step to the future to register for certification
IT Academy Step Georgia, BTU, and University of Business and Technology are the sponsors.
Supporter of the project generally:TBC
Project partners:GITA • Tech Park, ACAG, and Marketer.ge
Technological partner of the project: Lenovo Georgia