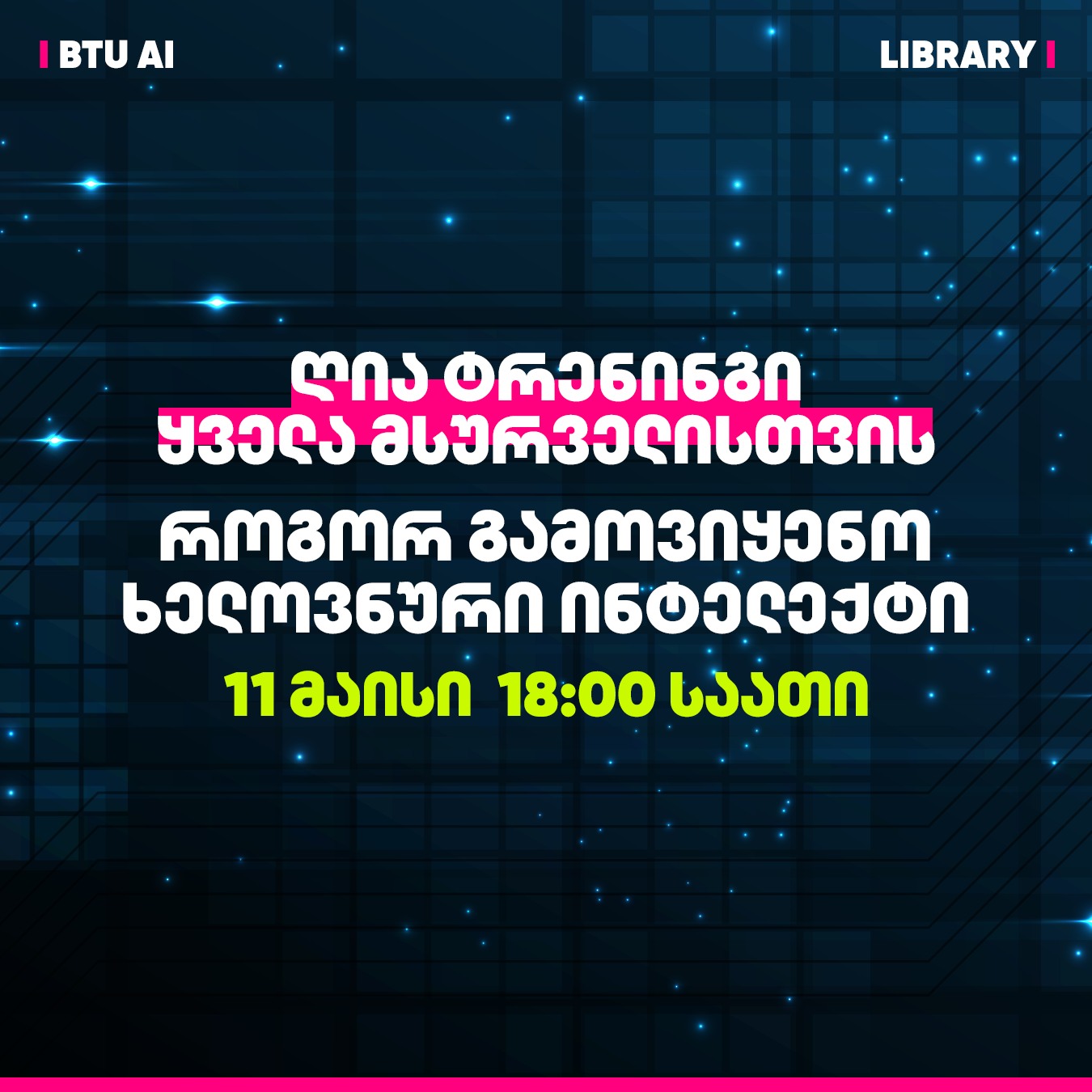 How to use artificial intelligence – open training for everyone at BTU!
Categories

News

Date

April 26, 2023
Fill complete the following registration form to attend the online meeting: https://forms.gle/8deGVRaGUeRqNx9p9.
The session will cover the following topics:
ChatGPT installation and use; How to use ChatGPT in daily life?
How do I write a task to generate visuals? Techniques for asking questions; Content creation: writing, marketing, and social media; Using ChatGPT to do research.
Date and time: May 11, at 18:00