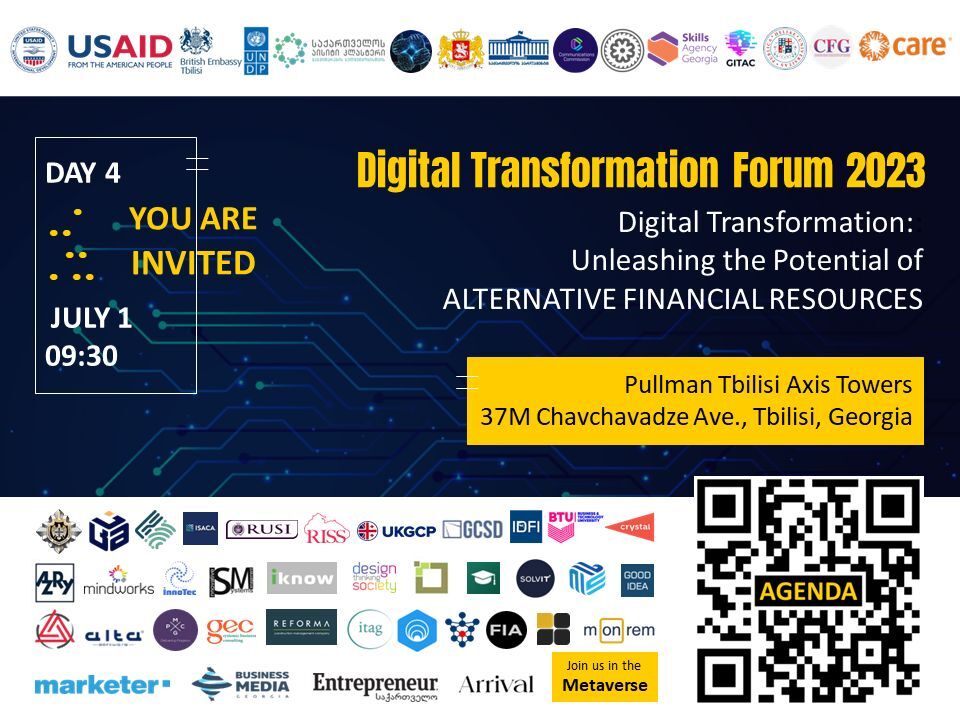 Digital Transformation Forum 2023 will be held in Georgia with the involvement of BTU
Categories

News

Date

June 26, 2023
Digital Transformation Forum 2023 will be held in Georgia with the involvement of BTU.
Forum organizer: ICT cluster of Georgia.
The large-scale event will be devoted to innovative and alternative financing mechanisms.
The purpose of the event is to discuss innovations in the financial sector, capital market development and technological transformation with representatives of various sectors.
The event will bring together various government, business, consultancy and academic organizations to discuss their roles and the challenges each sector faces in the era of the 4th Industrial Revolution.
The forum is organized with the support of USAID's Economic Security Program together with UNDP, British Embassy in Tbilisi, The Royal United Services Institute, CARE Caucasus, Digital Consortium of Georgia.
The partners of the forum are also the Ministry of Economy and Sustainable Development of Georgia, the Committee of Sectoral Economy and Economic Policy of the Parliament of Georgia, the National Communications Commission of Georgia, the National Bank of Georgia, the Agency of Skills of Georgia, the University of Business and Technology, Micro Finance Organization, Crystal and others.