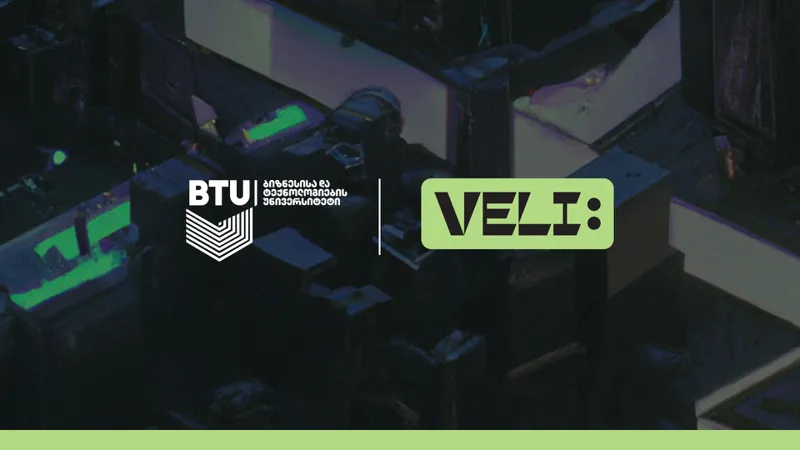 BTU announces cooperation with Veli.Store – a memorandum was signed between the parties
Categories

News

Date

May 3, 2023
A memorandum of cooperation was signed between the University of Business and Technology and Veli.Store. Within the framework of the memorandum, activities are already planned, which will be jointly implemented by BTU and Veli.Store in the future. Among them are:
Trainings;
Panel discussions;
Seminars and workshops;
Contests/ideathons/hackathons;
Participation in employment forums organized for BTU students and more.
Within the framework of cooperation, BTU and Veli.Store organized a tester competition, where the students of the University of Business and Technology and the beneficiaries of the "500 Women in Tech" project took part. The winners of the project were awarded a cash prize. After signing the memorandum, a panel discussion on e-commerce was held at the University of Business and Technology. The following participated in the panel discussion:
Archil Firiashvili, CEO of Veli.Store
Nini Chachanidze – Customer Experience Manager of Veli.Store
Mariam Tsanava – Veli.Store brand manager, the moderator of the meeting was Natia Ninikelashvili, guest lecturer of BTU and founder of Soplidan.ge.
As part of the discussion, the panelists talked about the challenges of e-commerce, the idea of creating Veli.Store itself, and the plans for the future development of the business.
At the meeting, the panelists also discussed the following issues: what is the importance of brand in business, how to create a positive consumer experience, etc.
At the end of the panel discussion, BTU students received the first Ideathon task from Veli.Store, in which the winners will receive a cash award.