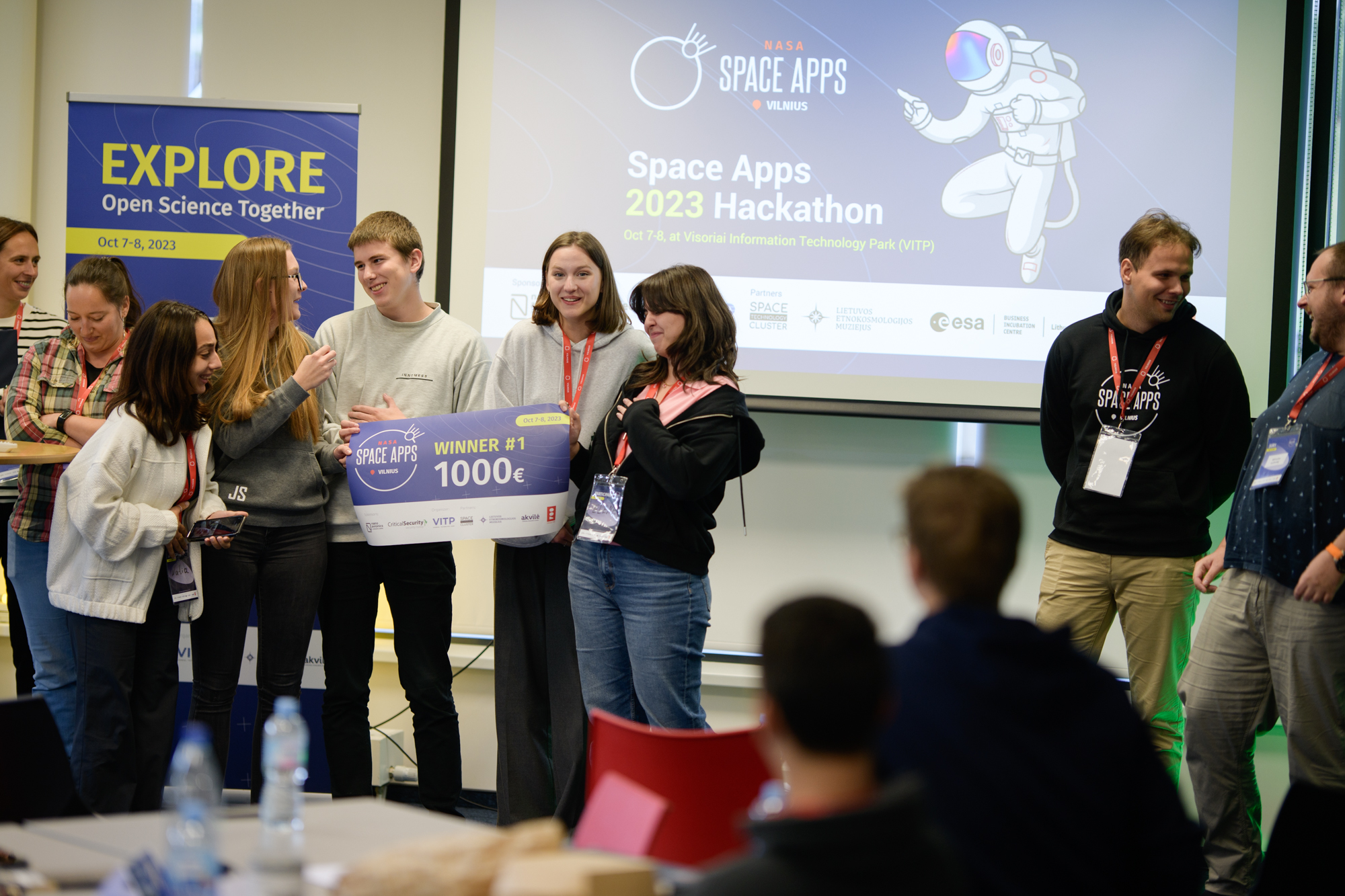 BTU students became the winners of the NASA international competition
Categories

News

Date

October 10, 2023
185 countries and more than 30,000 participants – BTU students became the winners of the NASA international competition.
The NASA Space Apps Challenge international competition was held on October 7-8.
The team of BTU students took the first place in the competition held in Vilnius.
BTU students, Natia Zaridze and Elene Tsereteli, worked for 2 days to complete the assignment while in Vilnius, within the framework of the exchange program.
"We have created the game MARSEOPOLIS, where the user can create a human-like person of various professions who will then travel to space. After each stage, the user receives information about space and learns interesting facts about it. The main goal of the project was to present as well as possible the important aspects that arise when scientists or other professions fly into space. Within the scope of the project, we wanted to present the importance of mental health and its impact on a person" – Natia Zaridze, BTU student.
The winning team was awarded prize money and as the winners, they have the right to travel to NASA.