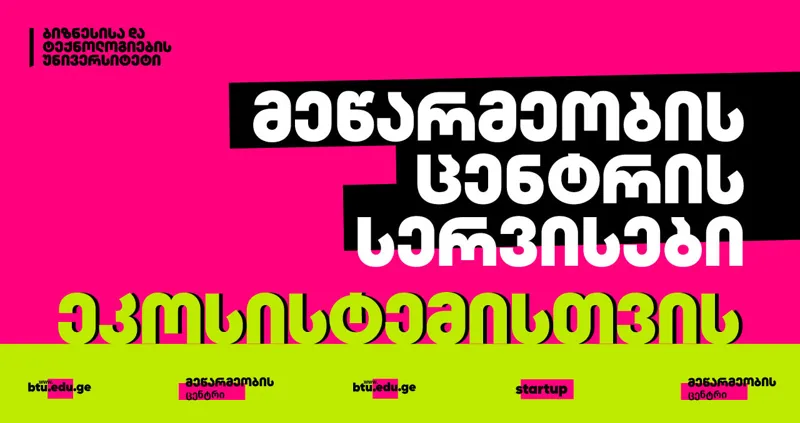 BTU's Center for Entrepreneurship expands the scope of services – a new stage in the development of the entrepreneurial ecosystem
Categories

News

Date

October 12, 2023
Market analysis, drawing up a business plan, preparing a pitch deck, developing financial and grant documents, communicating with investors and others – this is a list of commercial services that will be individually available to all interested parties at the Business and Technology Entrepreneurship Center.
From now on, not only startups, small and medium-sized entrepreneurs and companies will have access to the mentioned services, but also all interested persons working on the creation and development of their own startup/business.
Beneficiaries of the Entrepreneurship Center will be assisted by specially selected experts and mentors who are successful startup founders themselves and have many years of experience in the international arena.
The Center for Entrepreneurship, a partnership between Business and Technology University and the world-ranked Henley Center for Entrepreneurship, opened in 2019. The aim of the center is to increase the opportunity for entrepreneurs to develop and access finance, to conduct research, to facilitate the internationalization of the ecosystem and the formation of an innovative ecosystem.
Since 2021, Business and Technology University has become a member of MIT's Martin Trust Center. The agreement involves improving the entrepreneurial environment in the country, supporting startups and stimulating innovative processes.
Detailed information about the new services of the BTU Entrepreneurship Center can be found on the website.