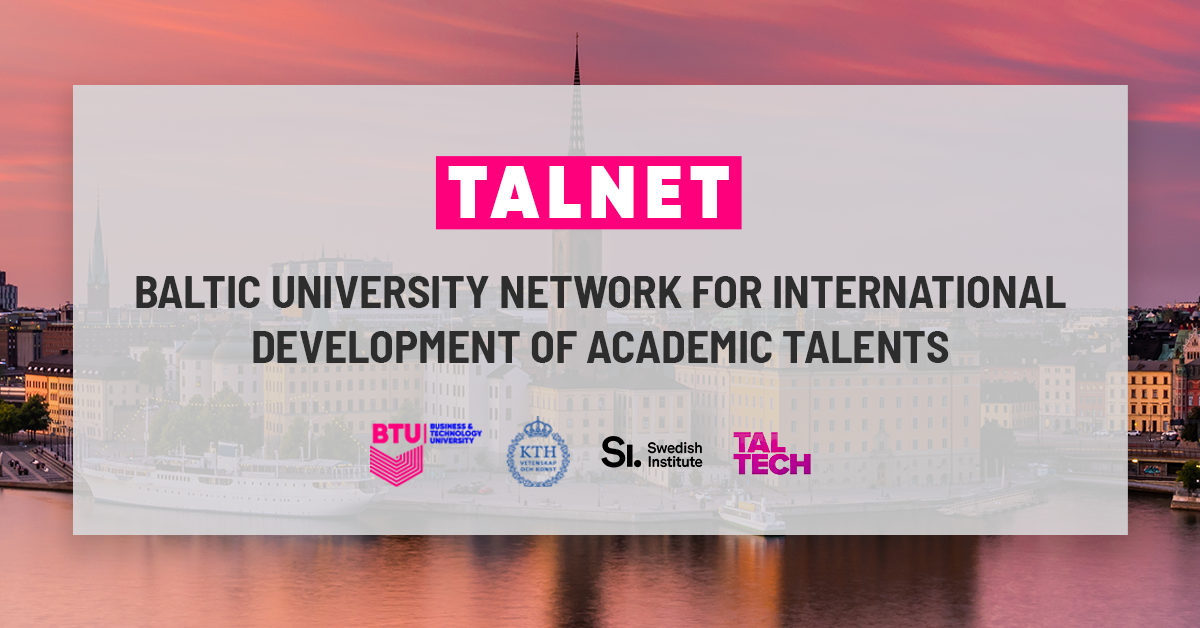 In collaboration with the Tallinn University of Technology and the Stockholm Royal Institute of Technology, BTU is beginning a new, extensive international initiative
Categories

News

Date

September 22, 2022
In collaboration with the Tallinn University of Technology and the Royal Institute of Technology in Stockholm, Business and Technology University is beginning a brand-new, extensive international project.
By exchanging the best practices and experiences of top universities in Sweden and Estonia, the Baltic University Network for International Development of Academic Talents (TALNET) project seeks to advance the process of internationalization of BTU researchers and academic staff as well as their professional development.
The Swedish Institute provides funds and assistance for the project's execution.