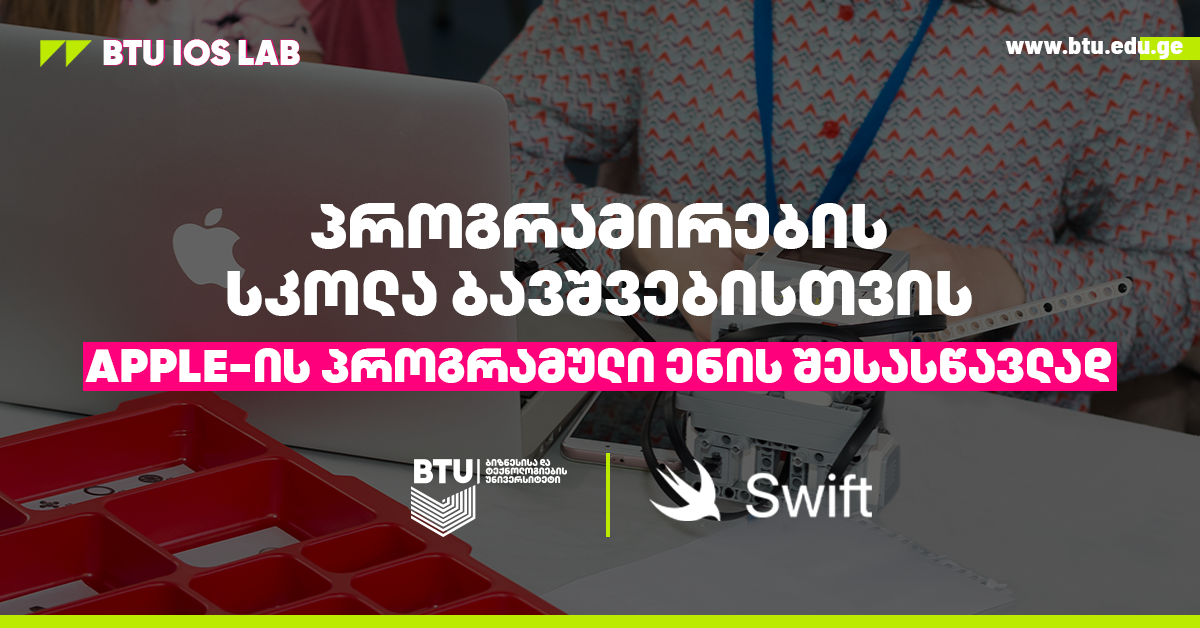 Apple-Coding school for kids from BTU
Categories

News

Date

September 26, 2022
The Swift programming language for children was developed in the iOS lab at BTU.
At first, the beneficiaries of Komarov School's 9th–12th grade and other schools (10–18 years old) will be able to access educational materials, resources, interactive methodologies, and technology created by Apple free of charge, and the training of registered beneficiaries will be carried out step-by-step.
Swift programming fundamentals will be taught to children using Apple's Swift Playgrounds platform, which has entertaining activities, playable characters, and interactive puzzles.
For the iPhone, iPad, Mac, Apple TV, and Apple Watch, the most widely used programs were written in Swift, a popular programming language.