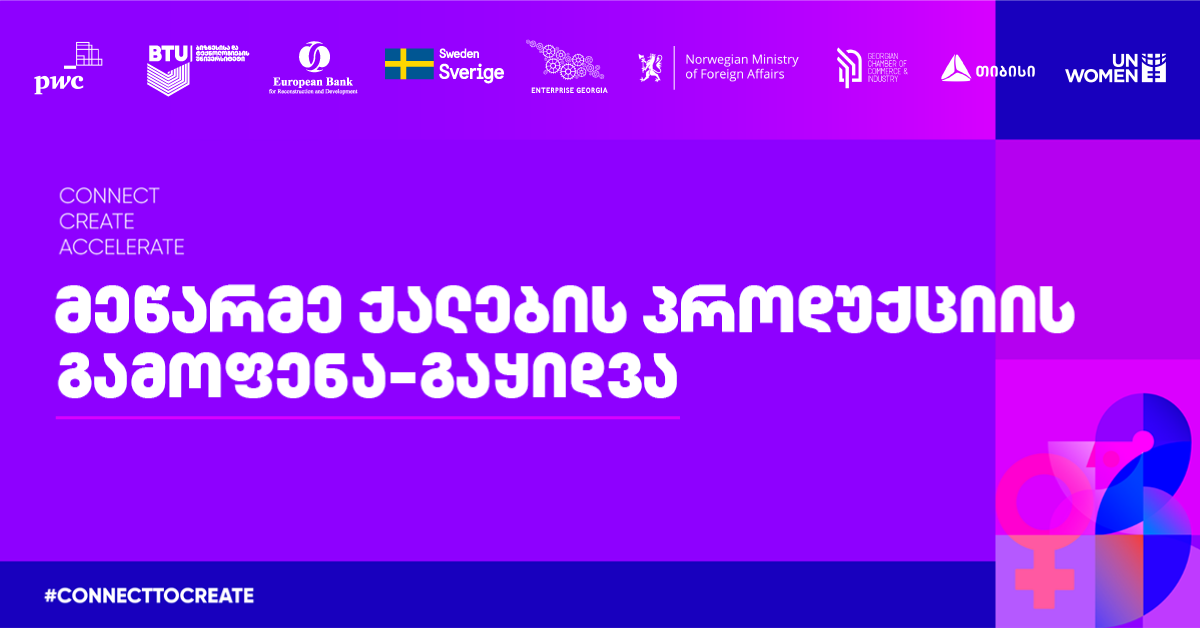 For the first time in Georgia – A significant exhibition and sale of the products manufactured by female entrepreneurs will be conducted with the support of BTU
Categories

News

Date

September 30, 2022
The first significant exhibition and sale of women entrepreneurs will take place at the Expo Georgia, XI Pavilion on October 2 at the initiative of the UN Women's Organization.
Representatives of the executive and legislative branches of government, as well as Ambassador Extraordinary and Plenipotentiary of the Kingdom of Norway Helene Sand Andresen and the Director of the United Nations Women's Organization for Europe and Central Asia, attended the ceremony. Aliya El-Yasiri, Severian Ghvinepadze, Vakhtang Butskhrikidze, Rector of the Business and Technology University Nino Enukidze, and Nino Suknidze, Vice President of the Chamber of Commerce and Industry, will all be in attendance.
About 100 female business owners from all over Georgia will participate in the event and showcase their goods to attendees of the expo, which will be open for immediate purchase. It should be emphasized that a significant portion of the show consists of talks, practical master classes, and motivating and instructive programs for women business owners. The visitors are in for a treat: in addition to the exhibition and sale, there will be a kids' entertainment area, as well as food and music areas, where DJ females will manage the audience's mood.
With the participation of the public sector, academic communities, international organizations, and the corporate sector, a sizable exhibition sale is organized. The "Make in Georgia" agency, the Chamber of Commerce and Industry, the European Bank for Reconstruction and Development (EBRD), Business and Technology University and TBC are sponsors of the event. It is also funded by the Swedish government's program for women entrepreneurs.
Along with Georgia, the event is also taking place in Turkey, Moldova, Serbia, Albania, and Kyrgyzstan across Eastern Europe and Central Asia. The exhibition sale is a part of the initiative "Good governance for gender equality in Georgia," funded by the Norwegian government, and it focuses on the economic empowerment of women.