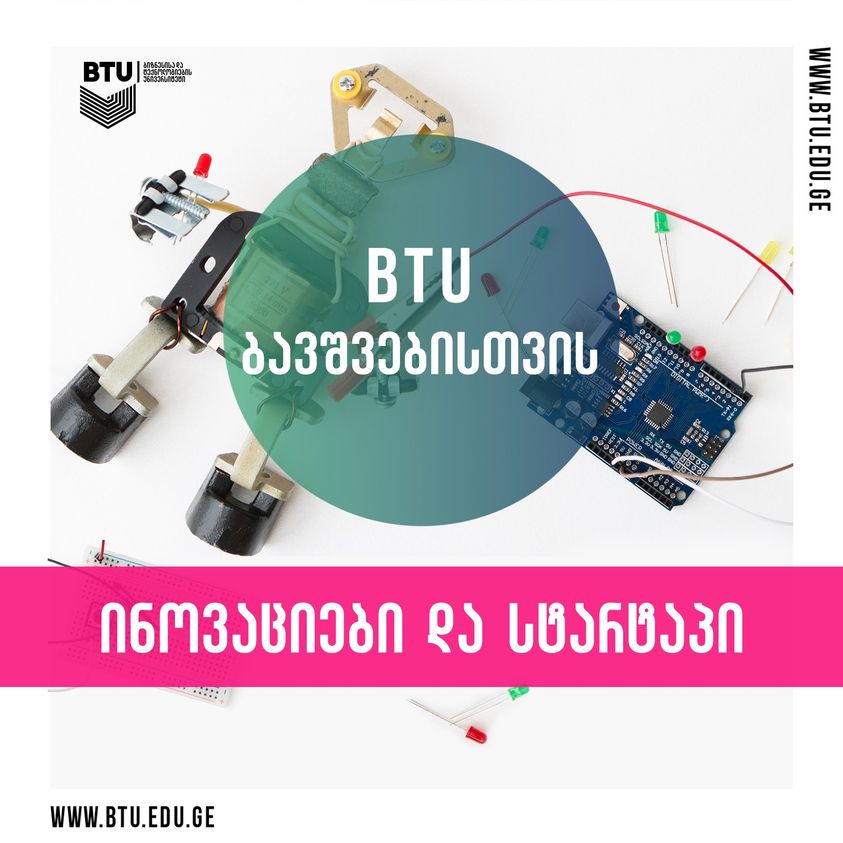 BTU starts retraining programs in order to increase the level of digital literacy of the children
Innovations and start-up – purpose of the retraining program is raising awareness regarding innovations and start-ups, encouraging entrepreneurship, supporting development of ecosystem start-up and introducing various opportunities in this regard to beneficiaries. 
Date and time of 4-day training: October 12,15,19,21,  at 18:00-19:30 o'clock.
Format: remote.
Training will be held for students of 7-12 grades.
Course will be delivered by: Tornike Jobava, lecturer of entrepreneurship course at BTU; Manager of digital project at GITA.
Registration is carried out through the following link: https://bit.ly/3oh54CR