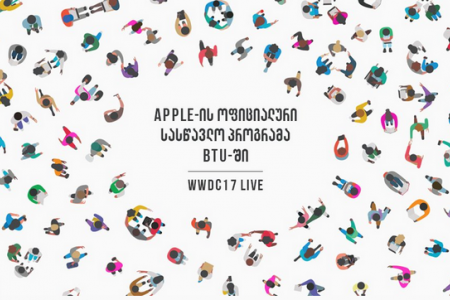 New Programs Have Been Implemented in the Business and Technology University
Categories

News

Date

June 28, 2017
Apple Study Program is gradually implemented in leading universities in the world. In Georgia, student of the Business and technology University will be given opportunity to study through this innovative program and create digital products based on it. They will have access to study programs, as well as to Apple official study materials.
Study program includes studying software for every product of Apple, developing new digital products, placing created product on App Store and its commercialization worldwide. Creating software products for Apple will help establishment of the new technology companies in Georgia and hence, creation of the new jobs.
On June 5 at 20:30 the Business and Technology University will have a direct official live broadcast of Apple's big event "WWDC17", where apple will present the news and new innovative products. Moreover, presentation of the new study program will be conducted.