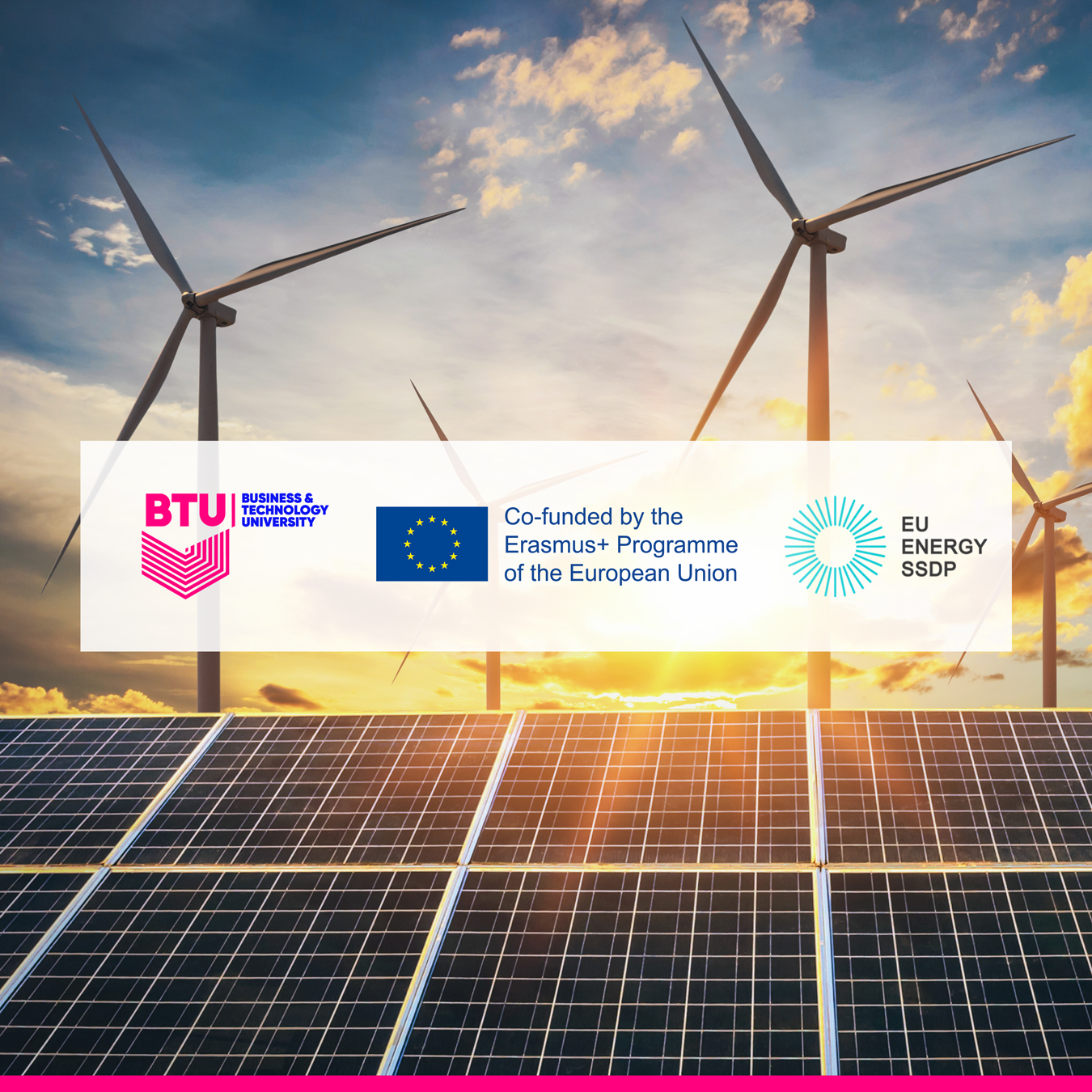 New training programs have begun at BTU in collaboration with the European Union and the Jean Monnet initiative EU-Energy-SSDP.
Categories

News

Date

September 26, 2022
The European Union's Energy Security Policy is intended for undergraduate students.
"Renewable Energy Policy in the European Union and Georgia" is a topic for master's level students.
European Union for Energy Security and Renewable Energy Summer School Curriculum
In the summer of 2023, the summer project will start.
Increasing public knowledge of renewable energy sources, sustainable development, and energy security is the goal of the EU-Energy-SSDP initiative. Innovative curriculum development, effective summer school management, research, industry networking, etc.