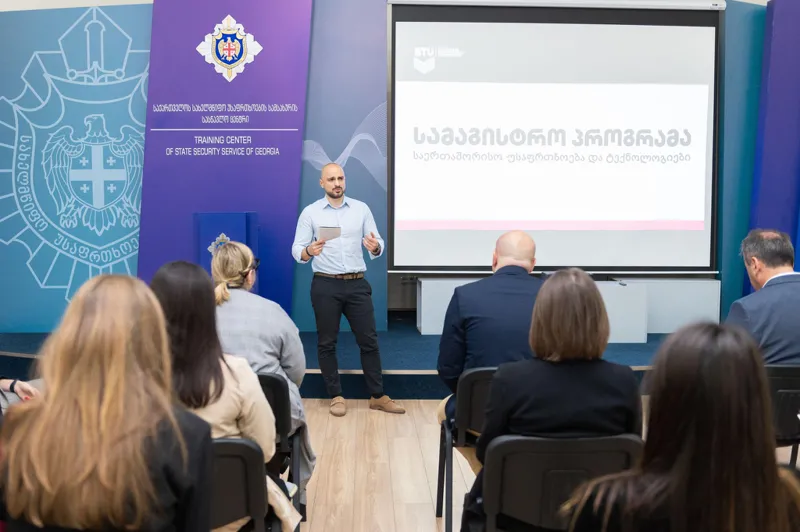 BTU held an information meeting about the new master's program at the training center of the State Security Service
Categories

News

Date

May 15, 2023
Business and Technology University held a meeting about the new master's program – "International Security and Technologies" at the Training Center of the State Security Service.
At the meeting, the employees of the service had the opportunity to hear detailed information about the program from the representatives of the university, learn about the educational components and get information about various partner universities and organizations.
Within the framework of the meeting, the representatives of the University of Business and Technology talked in detail about the procedures and criteria for admission to the master's program.
International Security and Technologies is a new unique master's program in the direction of security and technologies, which was developed by BTU at the initiative of the State Security Service Training Center.
It should be noted that within the framework of cooperation with the European Union, the leading international expert in security issues, Ruben Arkos, was in Georgia, who prepared the curriculum of the program together with Georgian experts.
It is planned to receive the first stream of students on the program from the fall of 2023. Students will be admitted on the basis of common master's exams and internal specialty exams.
Pre-registration of people interested in the program is taking place at the link.