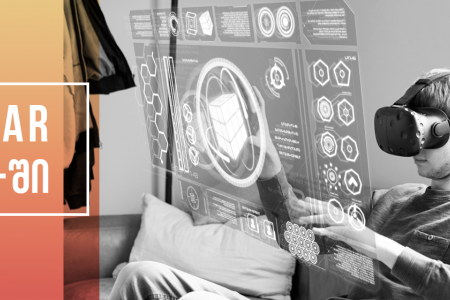 New Technologies to Simplify Learning and Working Processes.
Categories

News

Date

August 14, 2017
BTU is the first educational space in Georgia that will use virtual and expanded reality in study process.
Integrating virtual reality with education, university and its partner VR House create new opportunities. Innovative model for remote studying makes it possible to unite many people in one space, regardless their geographic location and let them work together on one project, study, listen to the lecture, training and get information without going out, from inside or outside the country simultaneously.
The above-mentioned innovation will significantly facilitate training of the citizen of different regions of Georgia, development of digital skills and their engagement to global employment platforms. Using virtual reality, it's possible to study many different modules, including developing mobile applications, managing social media marketing, etc. Virtual reality makes study process more interactive and informative. It gives the possibility of integrating verbal and visual communication, arising the involvement in the study process that provides the best results in the shortest possible time.
In expanded reality, the Business and Technology University integrates information with visual images. Textbooks, photos and banners located in university campus integrate information that can be easily read using smartphone or tablet.
Implementing high-tech innovation in educational system create totally different reality that gives opportunity to spend less time and resources to get information, study or/and develop skills. In the nearest future, information shared in the Business and technology University through this source will diversify and will cover many study modules that will cause significant changes in studying and working processes in Georgia.