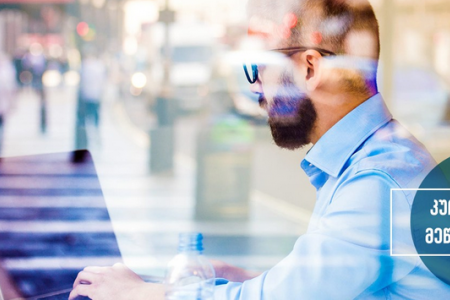 IT Academy Starts Functioning at BTU University with a Huge Project
Categories

News

Date

June 29, 2017
The Business and Technology University, together with the Reserve Fund of the President of Georgia, announces a training course for digital entrepreneurship. Within the framework of the project 85 applicants will be selected for taking free training course in building mobile applications, graphic design, digital marketing and digital entrepreneurship.
The training will start on April 3 and will last for 3 months. After the completion of the course, for the first time in Georgia, digital enterprises will be established, founders and 100% shareholders of which will be trained beneficiaries. The study material, used during the project is world's leading online educational platform – Digital Business Academy.
To participate in the project, the applicants are required to have computer skills and they will be interviewed at the Business and Technology University.
Interview criteria are:
Motivation;
Program learning potential;
Preference will be given to English-speaking candidates.
Any interested candidates have to register online.
You can register till March 31, 2017!