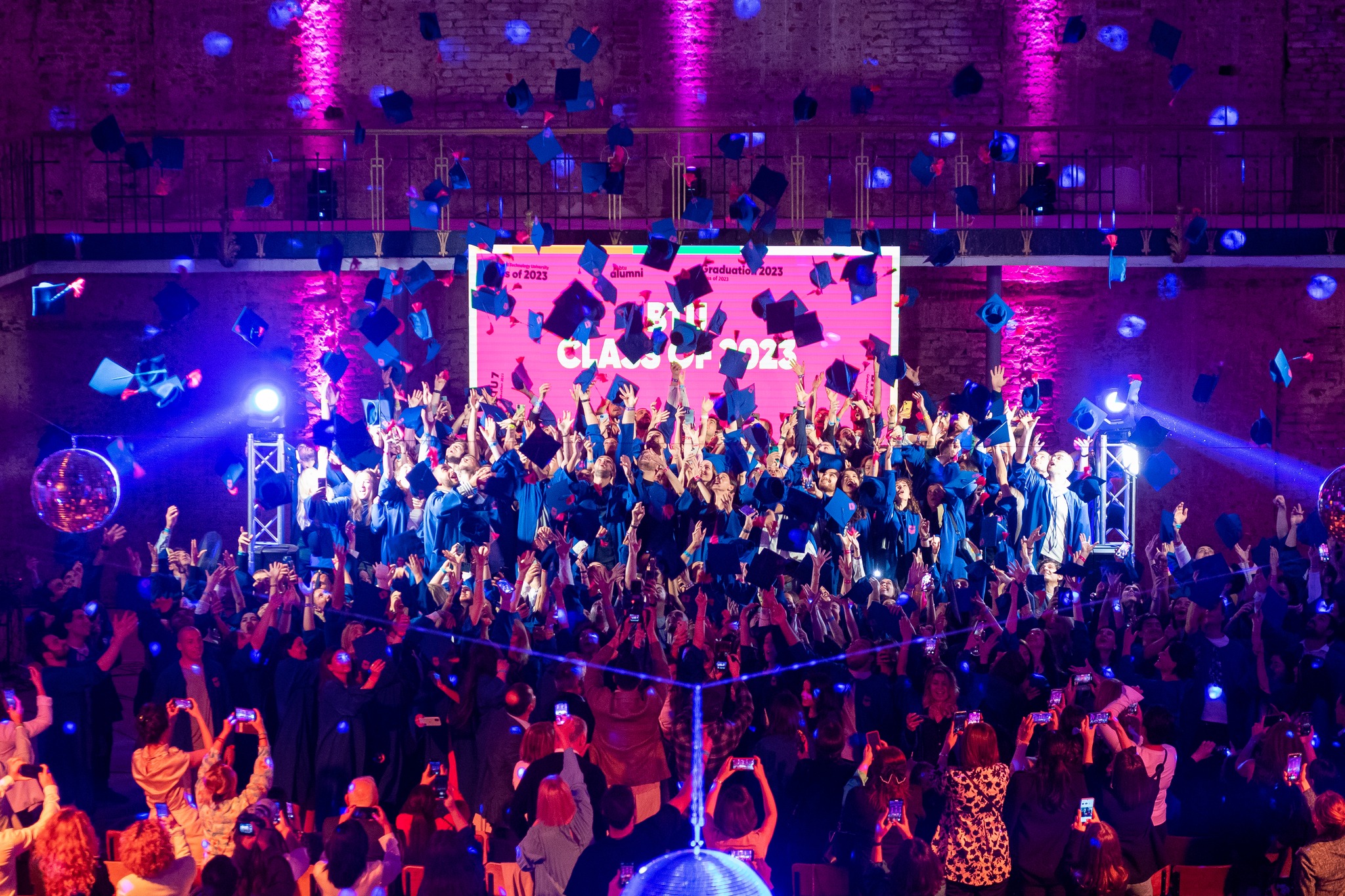 515 graduates successfully completed BTU
Categories

News

Date

September 27, 2023
515 students graduated from Business and Technology University this year. The graduation ceremony of the graduates was held together with the 7th birthday party. The 15 highest rated graduates were awarded at the graduation ceremony.
The event was attended by government and diplomatic corps representatives, the university's corporate and technology partners, academic staff and alumni. Rector of Business and Technology University, Nino Enukidze, Vice Speaker of Parliament Archil Talakvadze, Ambassador of Israel to Georgia Hadas Ester Meitsadi, Ambassador of Japan to Georgia Ishidzuka Hideki, General Director of TBC Vakhtang Butskhrikidze made speeches in the evening.
Business and Technology University received its first batch of students 7 years ago. At the moment, the university has a total of 8,790 students enrolled. BTU has 1,574 graduates.
According to the university, the demand is increasing year by year. This year, an unprecedentedly high demand for bachelor's and master's programs was observed. Out of more than 10,000 applicants, 1,010 students became undergraduate students at Business and Technology University. Out of more than 500 applicants, 225 were enrolled in the master's program.
At the moment, the following bachelor's and master's programs are implemented in the university: at the bachelor's level – business administration (management), business administration (finance), information technologies, digital marketing; At the master's level – international security and technology, management of information systems – DevOps, business administration and modern technologies. It should be noted that this year saw the graduation of the first graduates of the DevOps master's program.
All students of the university are involved in the Lifelong Education Program, which means that every graduate, with a gift of 100% funding, will take any of the more than 300 courses offered, at any time, throughout their life. All graduates will be served by the career development center, with trainings and retraining. They will also have access to the alumni network.