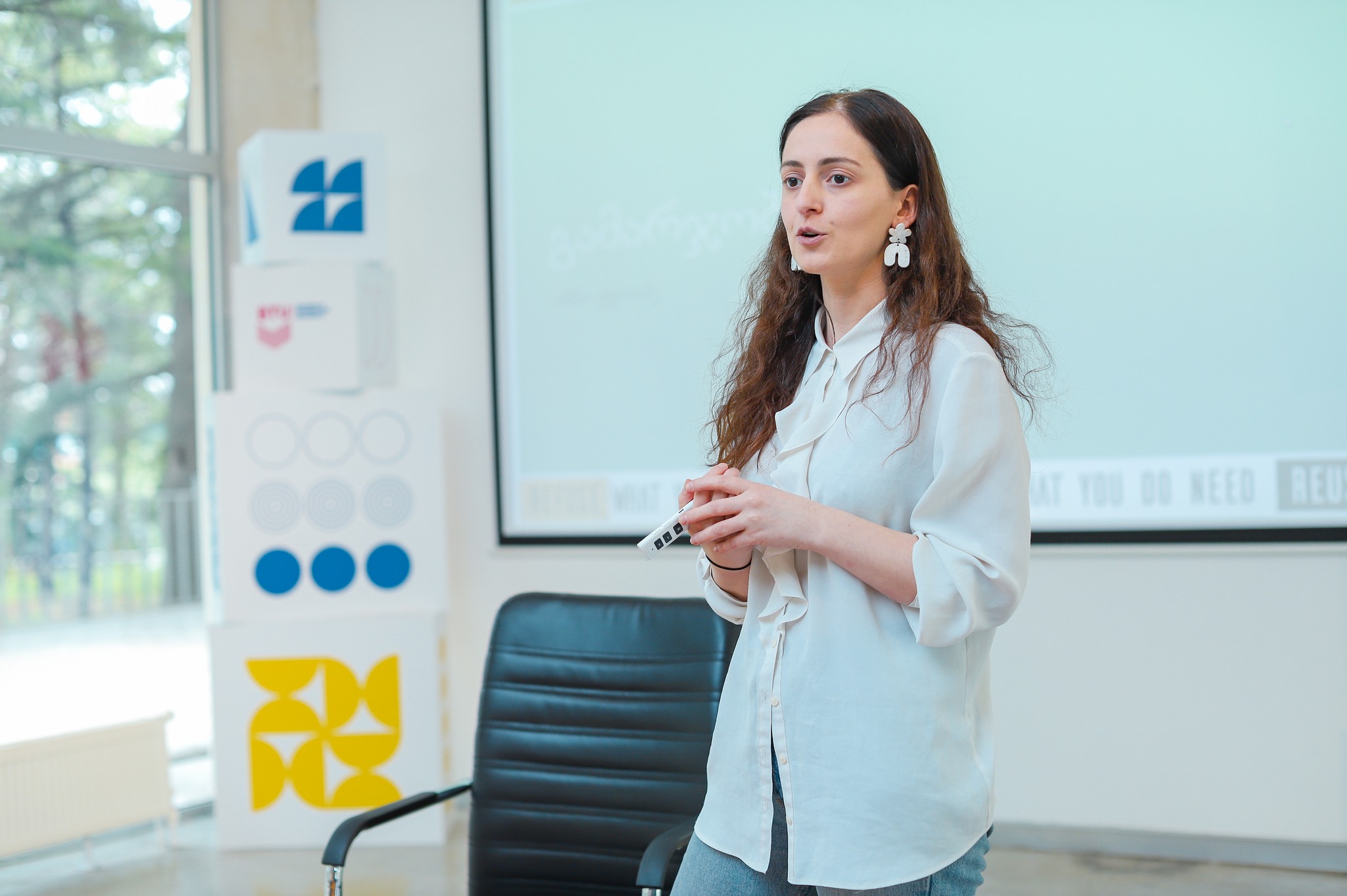 As part of the Sustainability Lab, a zero waste workshop was held for BTU students
Categories

News

Date

May 30, 2023
As part of the Sustainability Lab, a zero waste workshop was held for BTU students.
Speaker – "Zero Effect" co-founder, Ani Chkoidze.
Within the framework of the seminar, the following topics were covered:
– When was the zero waste movement created in the world?;
– What does this philosophy serve?;
– What is the real problem of waste pollution?;
– What is the difference between waste and garbage?;
– What is circular economy?;
– How can circular principles be implemented in the company? etc.