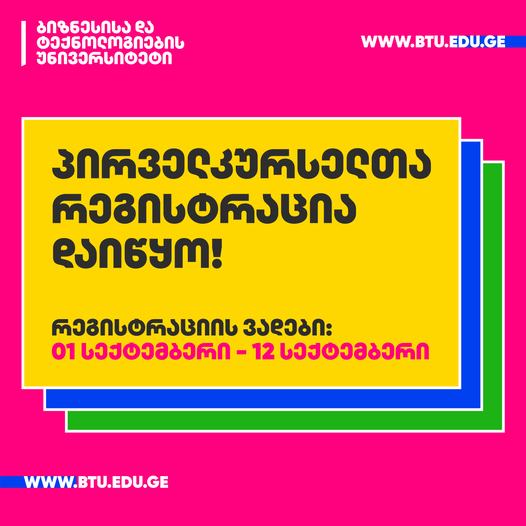 Registration of freshmen has started
Categories

News

Date

September 6, 2022
Between September 1 and September 12, 2022, applicants who were granted the opportunity to continue their studies at the Business and Technology's University undergraduate programs on the basis of the unified national tests are electronically registered.
The following steps must be completed by an applicant before they can become a student and participate in the educational process:
Electronic registration is the first stage, and the link is https://bit.ly/3czoMqb.
the signature of the training agreement and payment of the fee.