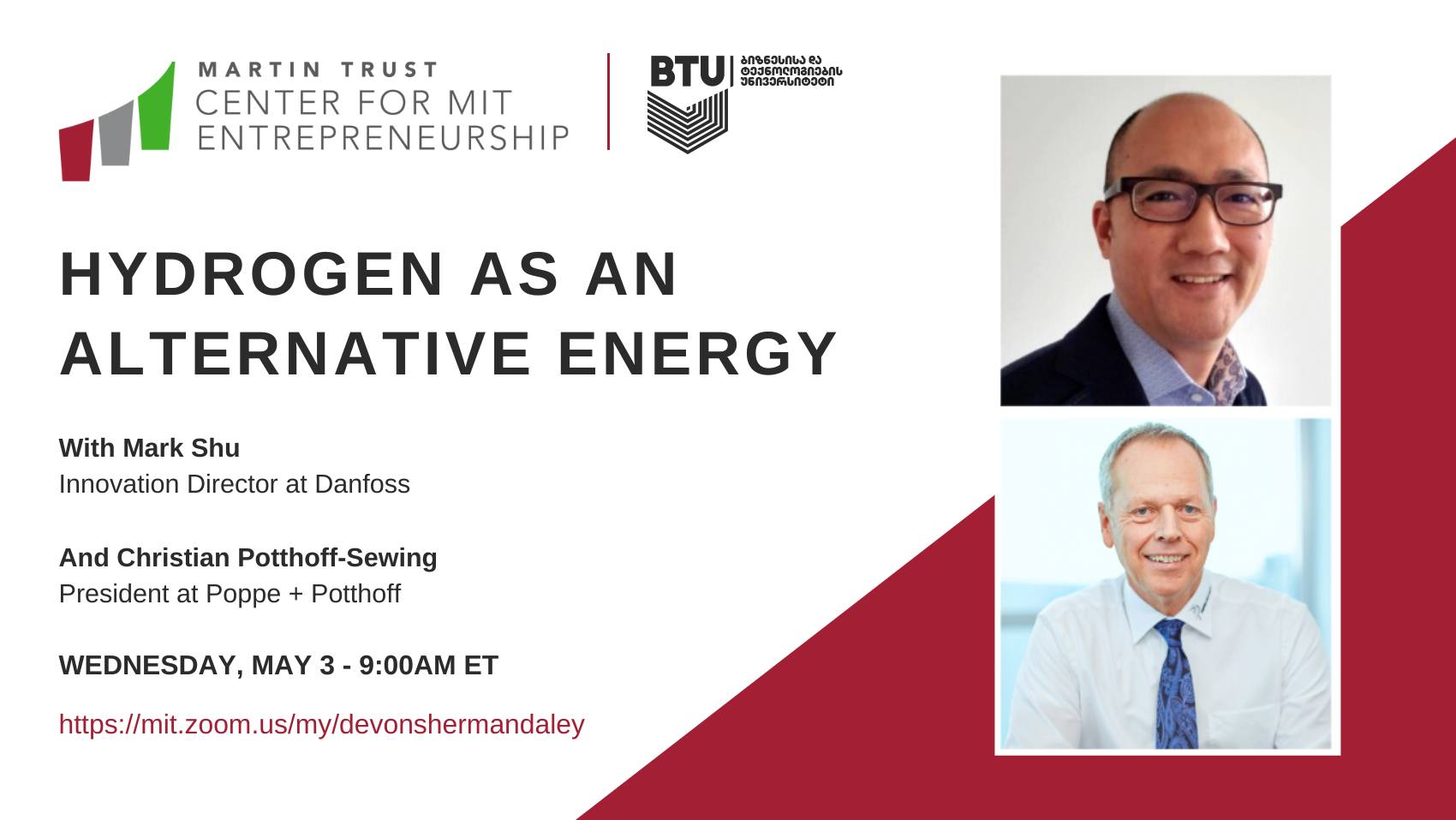 Webinar – "Hydrogen as an Alternative Energy"
Categories

News

Date

May 2, 2023
BTU Sustainability Lab – "Hydrogen as an Alternative Energy" – Webinar within the membership of the MIT – Martin Trust Center.
Speaker: Mark Shu – "Danfoss" innovation director; Christian Potthoff Sowing – President of "Poppe + Potthoff".
During the meeting, industry experts will introduce you to the potential of hydrogen as an energy source. The talk will be followed by a discussion.
Date and time: May 3, 17:00.
Meeting link: https://mit.zoom.us/my/devonshermandaley