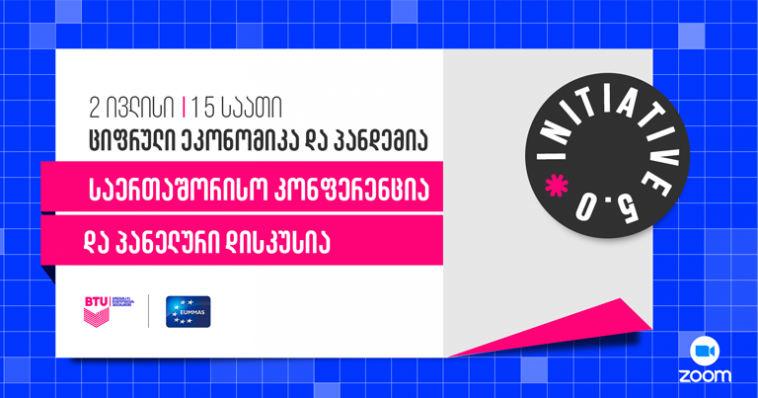 BTU will hold International Conference ,,Digital Economy and Pandemic" in Partnership with EUMMAS
Categories

News

Date

September 3, 2021
On July 2, an international conference – "Initiative 5.0" Digital Economy and Pandemic – will be held. The event will be organized by the University of Business and Technology (BTU) in partnership with the European Marketing and Management Association (EUMMAS) Academic Consortium.
The conference is attended by researchers from BTU and partner international universities, representatives of the public and private sectors, members of local and international associations and organizations, and other stakeholders. Researchers from local or international universities will present research at the event.
The Initiative 5.0 series of panel discussions will be hosted by the University of Business and Technology from 28 June to 1 July.
The conference aims to share international expertise and the latest trends, achievements, or research results in all sectors that contribute to the development of the digital economy and digital governance in Georgia.
According to the University of Business and Technology Strategic Development Plan, the University aims to participate in the development of Georgia's digital economy, integrate technology into various business sectors, promote sustainable development, and support the country's innovative ecosystem. To implement this plan, the University has initiated a project "5.0" which combines sectors that are strategically important for the country, in the form of various studies, projects, and events. These areas are FEMTECH, MEDIATECH, LAWTECH AND LEGALTECH, FINTECH, EDTECH, AGRITECH, CULTURETECH, HEALTHTECH, GREENTECH, ENTREPRENEURSHIP.
Registration for panel discussions is on a special link .