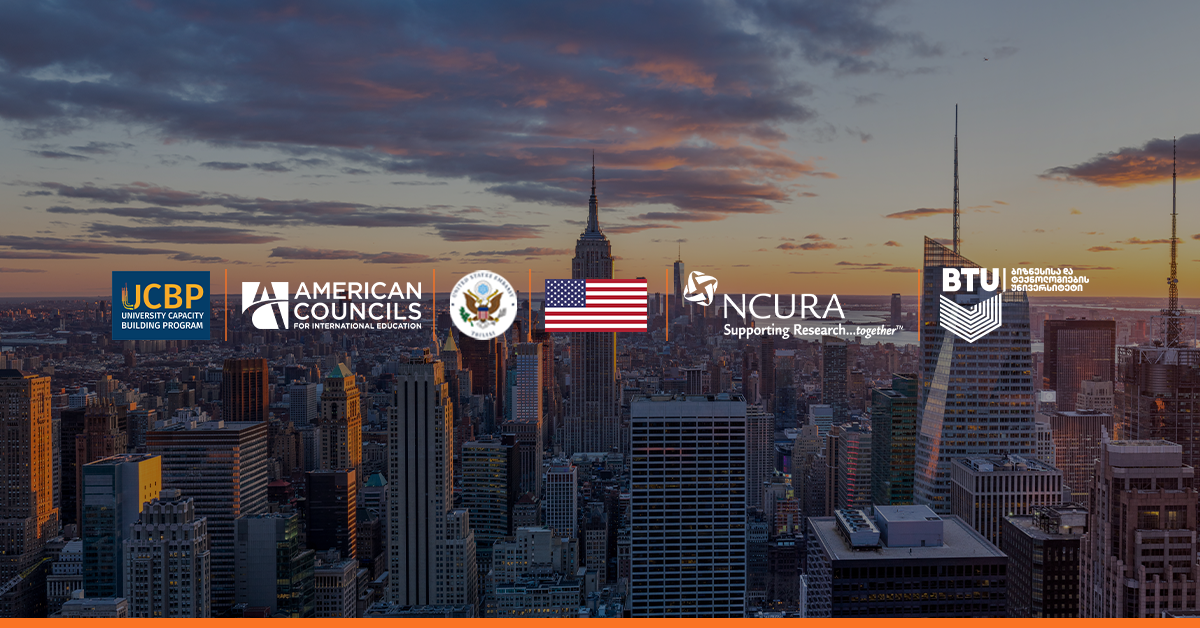 Transforming Ideas into Opportunities – Technology Transfer Course at BTU
Categories

News

Date

July 25, 2023
A pilot course on 'Technology Transfer – Research, Innovation and Entrepreneurship' was delivered to research administrators and academic professionals in Georgia.
The course curriculum was designed by the National Council of University Research Administrators (NCURA) in collaboration with the Business and Technology University (BTU) as part of the University Capacity Building Program (UCBP). NCURA's Director for Global Initiatives, Ms. Yuqi Claire Chen coordinated the faculty and speakers from the world's leading higher educational institutions – George Washington University, American University of Beirut (AUB), Czech Technical University in Prague, King's College London, University of Pennsylvania to share their in-depth knowledge and extensive experience to course participants. Online discussions covered variety of topics: invention disclosure process, evaluation and protection of new technologies, the role of research managers and administrators in the Tech Transfer cycle, the role of Tech Transfer offices in developing academic-corporate alliances…
Course participants were selected following the open call announcement and the pilot phase was attended by representatives of the National Science Foundation of Georgia (SRNSFG), Georgia's Innovation and Technology Agency (GITA), Georgia's Patent office – SAKPATENTI, Agrarian University, Grigol Robakidze University, National Polytechnic University of Armenia, Eliava BioPreparations Company, Business and Technology University (BTU). Throughout presentations and exchange, speakers highlighted commercial potential and incredible benefits of academic technology transfer, its role in the country's innovation ecosystem and enhanced entrepreneurship towards long-term economic development.
Technology Transfer course was part of a larger endeavor – the University Capacity Building Program supported by the US embassy in Tbilisi and administered by American Councils for International Education.