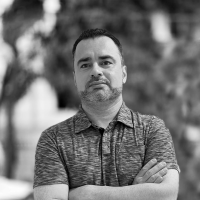 David Dzidzikashvili
BTU-ს დოქტორანტი
David Dzidzikashvili graduated in 2001 with Bachelor of Arts degree in International Relations from Boston University in Boston, Massachusetts. Upon receiving the BA degree, he continued to pursue graduate school education at Pepperdine University in Malibu, California, where he was awarded Master of Public Policy degree in 2003, with double concentrations in Economics and International Relations.
David Dzidzikashvili began career in California at Scherzer International as a Research Analyst analyzing investment deals and investors for potential fraud. In 2006 David joined the Georgian government and was appointed as First Secretary at the Ministry of Foreign Affairs. Later he continued governmental career at the Ministry of Economic Development of Georgia as Chief of Staff, where he was supporting the government's efforts in attracting the foreign direct investment to Georgia.
In 2007 David Dzidzikashvili joined Suffolk University's MBA program in Finance. After completing the MBA degree in Finance, he shifted his career towards financial analysis & reporting, BI and worked many years across corporate America at various corporate finance, accounting, analysis and other roles.
David's doctorate research concentration is future digital economy: blockchain technology and cryptocurrencies.
David speaks English, Georgian and Russian fluently.