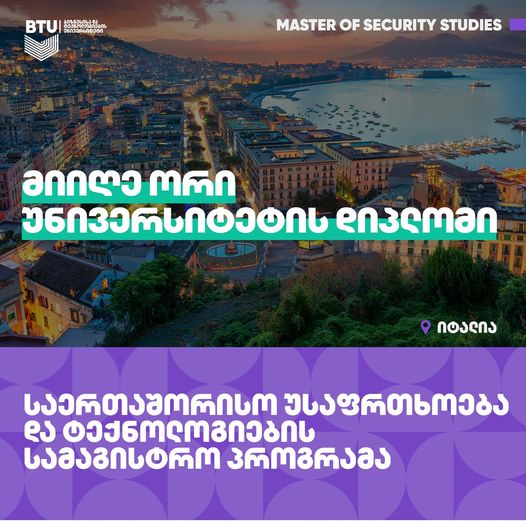 Earn two university degrees
Categories

News

Date

May 3, 2023
Earn two university degrees within BTU's international security and modern technology master's program!
Fill out the registration form and learn more about the program: https://forms.gle/KyWv5cEjwdDrHCsLA
The bilateral agreement involves spending the last academic year at the partner university:
Tussa University, Italy.
Awarded qualification: Master of security studies
Program Status: Accredited
Application procedure for the program:
passing the common master's exam;
passing an interview at BTU;
Presenting a document confirming English language proficiency or writing a relevant test at BTU.
See detailed information on the website: https://btu.edu.ge/migheba/samagistro-programebi/