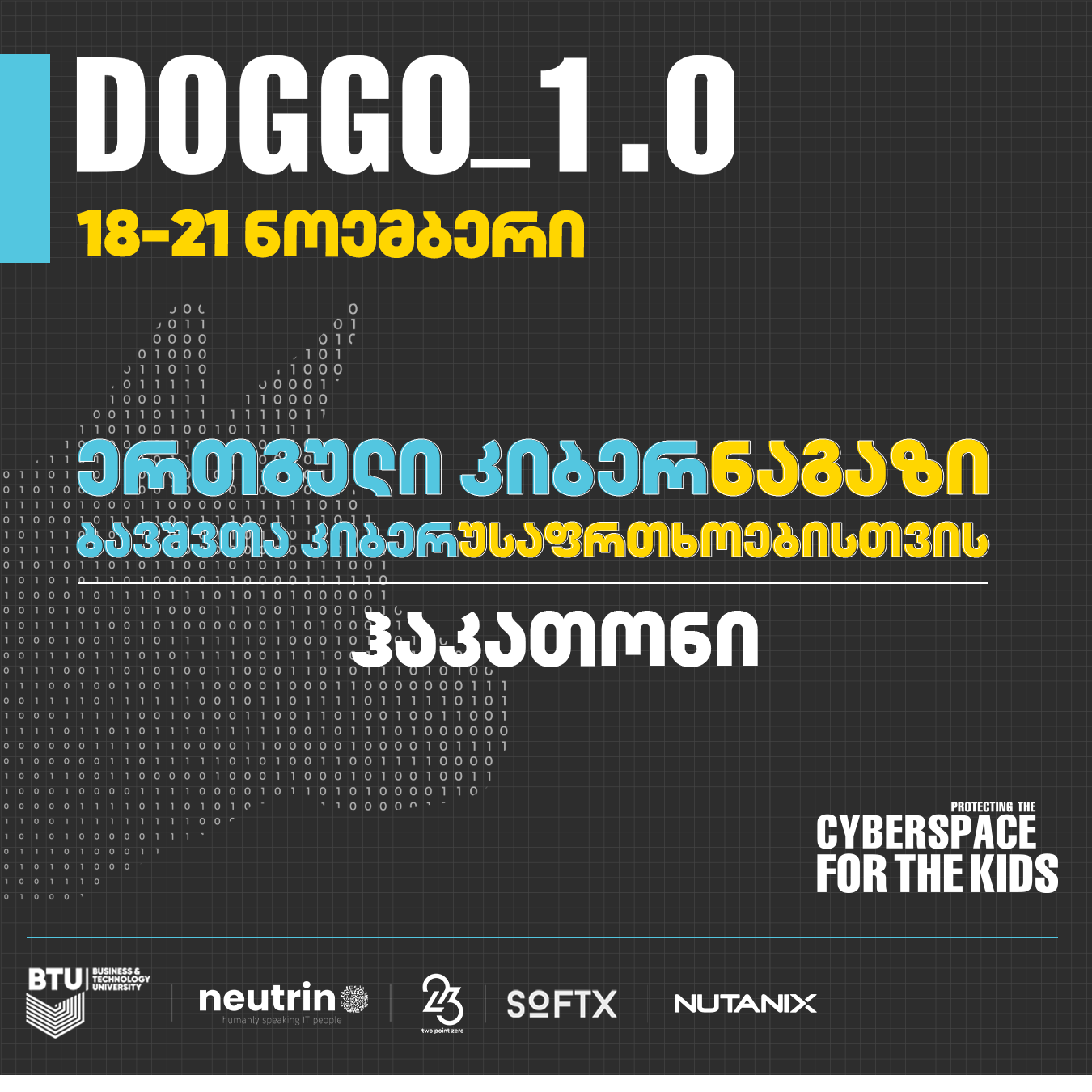 DOGGO 1.0 Hackathon for BTU students and high-schoolers
Categories

News

Date

November 3, 2022
The winning team will get:
First place: $5,000 plus participation in the project; second place: $3,000 plus participation in the project; third place: $2,000 plus participation in the project;
optional work or internship;
The theme of the hackathon: building a virtual shepherd named DOGGO
The hackathon is open to all BTU students, and teams should consist of three BTU students plus one from school. (BTU provides the addition of school students to the team.)
Students at BTU are now registering at the following URL: https://forms.gle/3avep66zmwNdKCFG8
Task details: The system ought to function as an addition to the web browser and include features geared toward cyber security.
The system should be represented visually and graphically as a dog (shepherd), and it should carry out a number of tasks.
The hackathon is scheduled for November 18–21.
Opening of the hackathon and task presentation begin at 19:00 on November 18.
19 November: Complete the task.
20 November: Finish the task.
November 21 at 10:00 a.m. is the deadline for finishing the assignment and uploading the finished product.
Presentations and award announcements are scheduled for November 21 at 14:00.