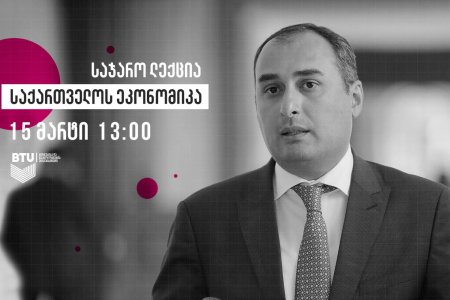 Dimitry Kumsishvili Lecture
Categories

News

Date

March 15, 2018
First Vice-Prime Minister of Georgia, Dimitri Kumsishvili, Minister of Economy and Sustainable Development of Georgia will deliver a public lecture on "Economics of Georgia" for students of the Business and Technology University.
The first Vice Prime Minister of Georgia will present the vision of the Government of Georgia on the development of the country's economy, as well as ongoing and planned structural and institutional reforms.
Among them, focus will be on pension reform, development of capital markets, public private partnership scheme, larization, spatial planning, energy market reform, steps towards improvement of earth management, etc.