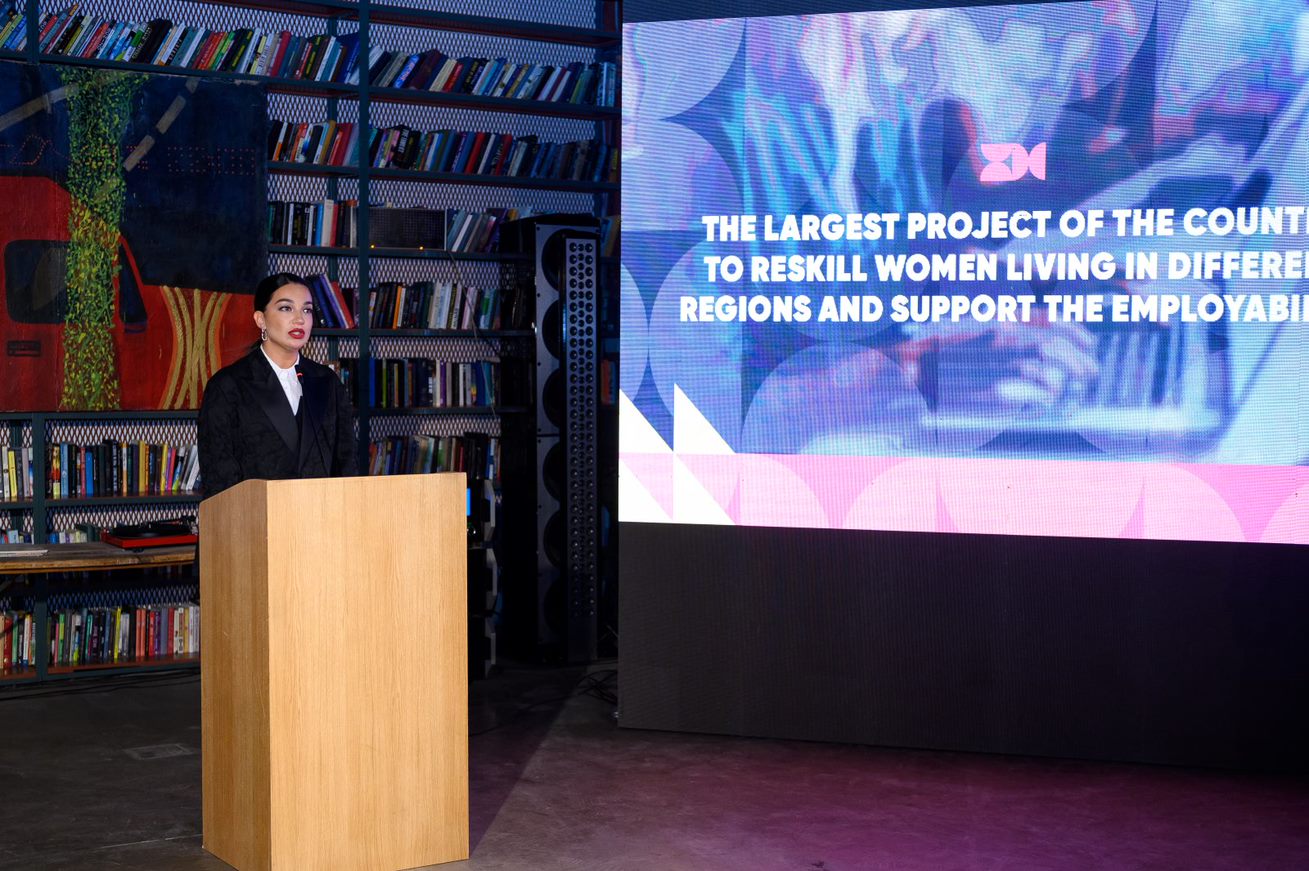 BTU is launching a historic, massive initiative to train 1500 women in technology
Categories

News

Date

December 14, 2022
With co-funding and support from the USAID Employers for Vocational Education Program, BTU is initiating an unprecedented large-scale program to train women in a variety of technology-related disciplines.
1500 participants will take part in the project, which is designed for women who reside in various parts of the nation. Its goals include promoting social inclusion in Georgia and empowering women economically by ensuring their access to technology and support during the hiring process after training. It also aims to raise awareness of gender disparity in the workplace.
The largest project in Georgia for the economic empowerment of women will soon get underway, according to Nino Enukidze, rector of the "Business and Technology University"
"The project, 1500 Women in Technology, will be carried out in various parts of Georgia, namely in 8 cities, where we will shortly begin the registration of candidates and where we will register the project participants in various technology-related modules. In addition to the beneficiaries' training, our project plans to support their employment, set up separate educational and training computer spaces in the regions, and undertake several additional initiatives ", according to the BTU Rector.
The event they are engaging in is very significant to them, according to John Pennell, director of USAID's mission in Georgia, and it is a part of the 30-year process in which USAID and the American people support the growth and economic stabilization of Georgia.
"Since the USAID program and the "Georgian University of Commerce and Technology" have inked a significant collaboration, which is especially crucial for women, I am happy to take part in the ceremony. This process is vital for USAID. This is an opportunity, particularly for women living in rural areas, those living in communities along the administrative dividing line, and also for ethnic minorities, as they will gain crucial and necessary IT skills." mentions mission director of USAID