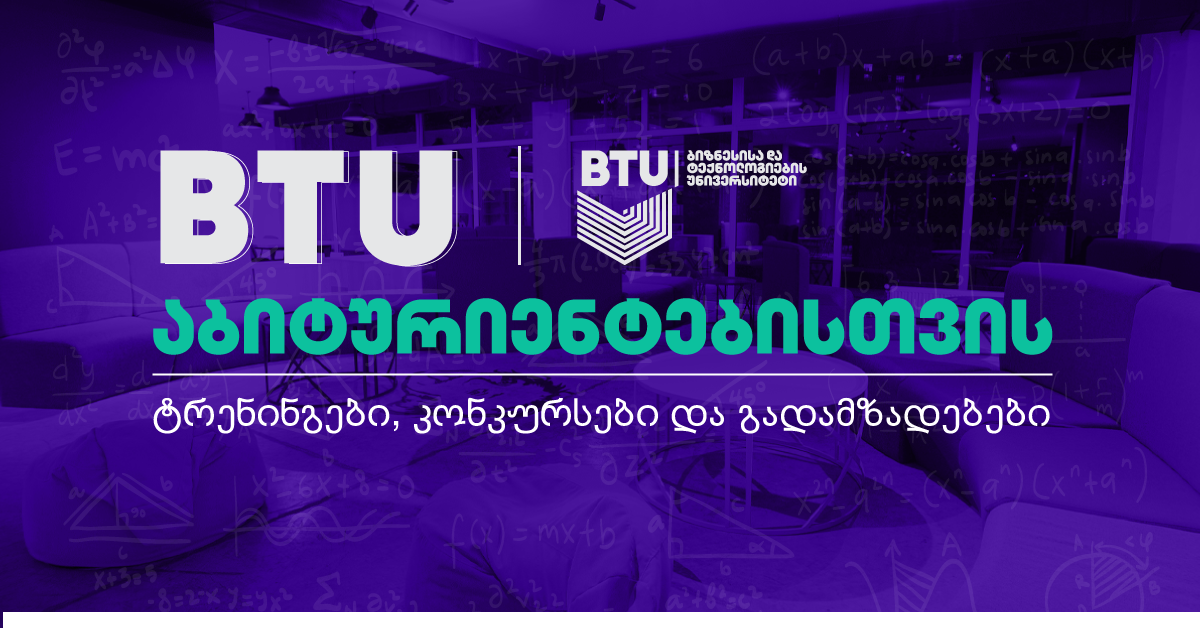 All entrants living in Georgia are given free courses, trainings, and involvement in a variety of initiatives throughout the year by BTU
Categories

News

Date

February 16, 2023
Pre-registration for the events can be done at this link: https://forms.gle/1b1bUkwAcd2d9u8B6.
Read the article to learn more:
Entrants will participate in already scheduled activities within the project's framework with full funding:
Meeting to prepare for the English language test and discuss the unified national tests
How do I choose which program to apply to?
Training in digital marketing – who is a digital marketer
➡ Training in information technology – who is a software developer
➡ Mathematics Olympiad for entrants
➡ Training in finance – who is a financier
➡ Lecture – time management and stress management for schoolers
➡ Mathematics Olympiad for beneficiaries
➡ Innovative startup ideas competition for beneficiaries
➡ Chess Olympiad for beneficiaries
The year will be filled with the planned activities, while a list of additional ones will be gradually introduced.