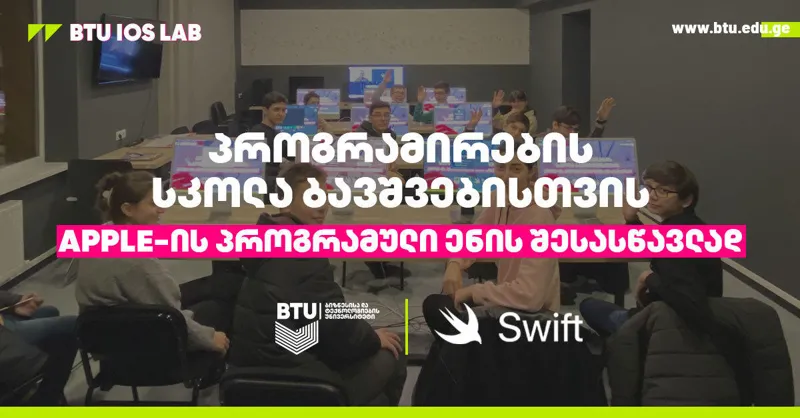 Coding school for kids has been started in BTU IOS LAB
Categories

News

Date

November 18, 2022
Launch of a youth coding program at BTU IOS LAB. The purpose of the training course is to learn the Apple programming language. Pupils from "Komarovi" School can take a Swift programming language and basic iOS development course in the BTU IOS LAB. The USAID Economic Security Program's iOS LAB is hosting the course, which is entirely sponsored by BTU. The program will introduce elementary school students to the fundamentals of Swift programming through entertaining methods using interactive puzzles and playable characters.
The course will span for three months, and within its confines, participants will study not just programming but also how to get ready for future Swift-related international certification.
Candidates receiving training in the lab have already mastered using the Xcode IDE environment, the Swift programming language, developing iPhone and iPad applications, testing those applications on the right devices, and ways to submit the applications to the App Store. The above applicants who received training will assist in instructing school kids.