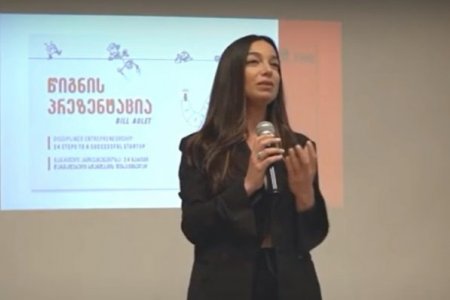 BTU translated the book, Disciplined Entrepreneurship: 24 Steps to a Successful Startup by Bill Aulet, in Georgian
Categories

News

Date

May 17, 2021
The Entrepreneurship Center at Business and Technology University took the initiative to translate the book, Disciplined Entrepreneurship: 24 Steps to a Successful Startup by Bill Aulet, in Georgian. The translation was made possible by the US Embassy's book translation grant.
Author Bill Aulet is the managing director of the Martin Trust Center for MIT Entrepreneurship as well as a senior lecturer at the MIT Sloan School of Management.
"Disciplined Entrepreneurship will change the way you think about entrepreneurship. Many believe that it cannot be taught, and those who are successful in starting a business are born with something others do not have. This book dispels that myth and shows how innovation-driven entrepreneurship can be broken down into discreet behaviors and processes which can be taught to the intelligent, hardworking, people using this book".
Click here to purchase the Georgian version of Disciplined Entrepreneurship.