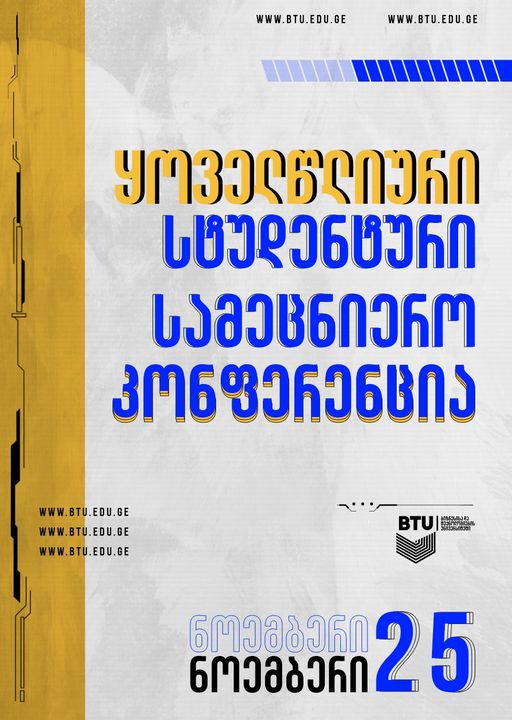 Annual student scientific conference of the Business and Technology University
Categories

News

Date

November 16, 2021
The annual student scientific conference of the BTU will be held on November 25 for the third time.
The student scientific conference will be attended by up to 20 students, followed by a discussion of the topic of each participant.
All participants will be awarded certificates of participation in the scientific conference. The authors of the best works will be determined by the members of the jury. Based on the students' abstracts, a printed and electronic brochure will be prepared.