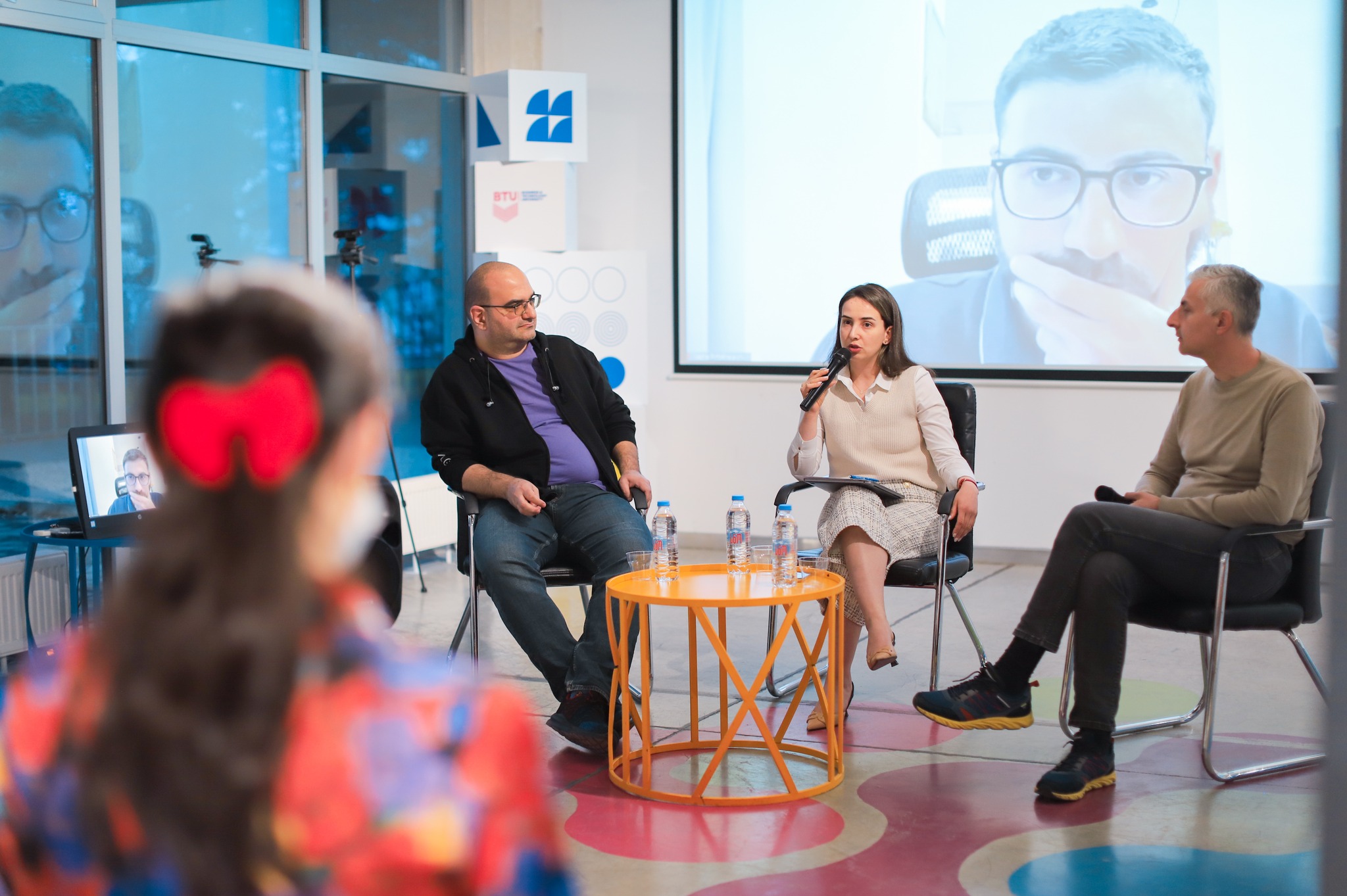 As part of AI Books, a panel discussion and a presentation of the book "AI IN DEVOPS" were place in BTU.
Categories

News

Date

March 29, 2023
The project's content, visualizations, and book title were all entirely developed using artificial intelligence.
The term "AI Book Series" describes the collection of Georgian language editions of AI books that have been edited, translated, and proofread by a team of professionals and experts from a range of fields.