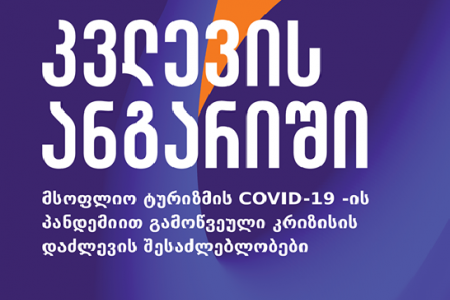 Tourism Sector Challenges & Opportunities to Overcome the Crisis
Categories

News

Date

July 10, 2020
Business and Technology University and Hospitality Management Institute, with the support of the United Nations World Tourism Organization and the National Tourism Administration, publishes a large-scale research and recommendations with the involvement of local and international experts.
The study discusses the challenges of the tourism sector worldwide and the possibilities of overcoming the crisis caused by the COVID-19 pandemic, and provides relevant recommendations based on the analysis of the member states of the UN World Tourism Organization.
The steps to be taken to rehabilitate the global tourism industry in the post-pandemic period, in a roundtable format, with the participation of international organizations, the National Tourism Agency and experts were discussed on July 9.